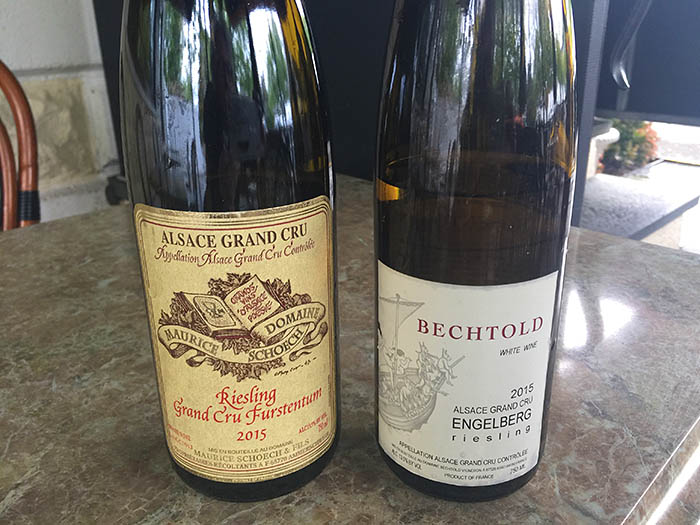 Faith shared a bottle of Alsace Riesling Grand Cru Furstentum by Domaine Maurice Schoech (left) with wine expert Michael Kane and sommelier Jean-Michel Gammariello of Union League Cafe weeks ago, and she's still thinking about what she calls, a doozy of a wine. This spectacular Riesling is made in Alsace and available in our region for between $35 and $40 (thanks to that Grand Cru designation).
Most people think Rieslings are sweet, but this one is not. The wine is dry and floral with a pleasant acidity. Here's a safe bet: You'll find a bottle on Faith's Thanksgiving table.
Rosenthal Wines are a staple in wine shops across our region—and across the country, really. If you don't see this wine on your shop's shelves, let the staff know the importer is Rosenthal Wine Merchants, and ask them to order it for you.