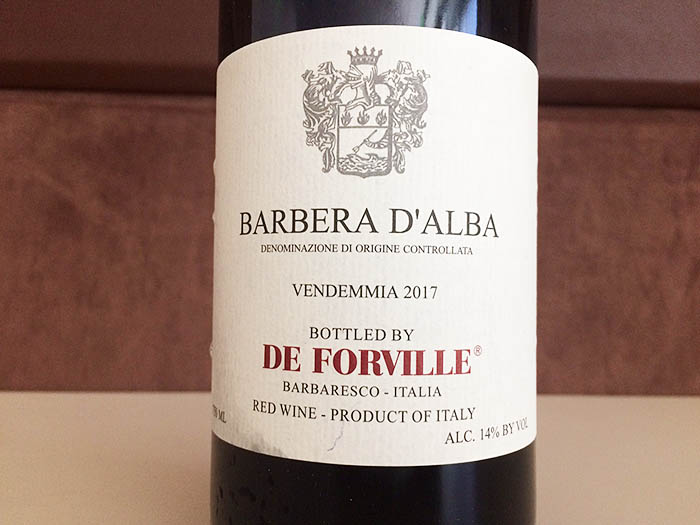 September is the time to start thinking about your Thanksgiving wine. Faith is happy to recommend the Barbera D' Alba by De Forrville®, a red introduced to her by wine expert Michael Kane. Grown in the Piemonte region of Italy. This wine is a favorite. It's got a saturated fruit flavor, thanks to the Barbera grape. The Barbera D' Alba by De Forrville® is available in our region for around $20.
"Barbera is the grape of friends," Michael says, quoting an Italian winemaker.
The tannins in the Barbera D' Alba are virtually transparent: high acid, low tannins. If you're averse to the astringency that comes with more pronounced tannins, this is the wine for you.
Rosenthal Wines are a staple in wine shops across our region—and across the country, really. If you don't see this wine on your shop's shelves, let the staff know the importer is Rosenthal Wine Merchant, and ask them to order it for you.