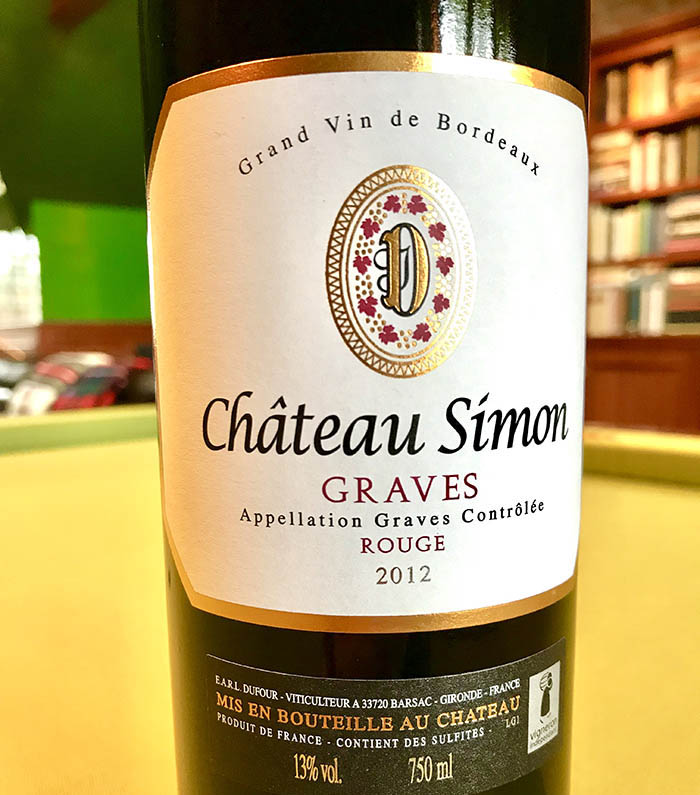 Maybe it's all the braising we're doing right now that has us thinking about how good a claret goes with that winter staple: English-cut short ribs. What's a claret, you ask? Here's where wine expert Alex Province comes in. A claret is another word for a Bordeaux blend. In the case of this beautiful one from Chateau Simon from Graves, an appellation within Bordeaux, (so named for its gravely soil), it's 70% merlot and 30% cabernet sauvignon.
We tested the 2012 vintage, which you'll find at wine shops going for $20. It's just about the most fun wine you can pull out during your Downton Abbey, Victoria, or The Crown viewing marathons. (We know. . .suddenly you're wishing for a cozy, hunkered-down snow day). This claret would be good with any braise, really, so British-themed dinner or not, its perfect pairing is long-cooked beef with popovers.
Call your wine store ahead. If they don't have a bottle on the shelf, tell then the distributor is Winebow.
Photo: Alex Province