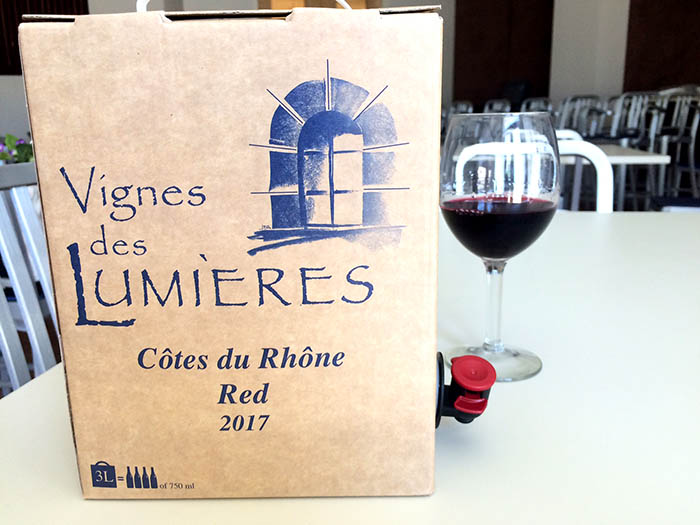 The boxed red from vineyard Clos des Lumieres is our pick to drink with burgers. Why? Because this Côtes du Rhône has body, spice, and a sporty, sassy quality we love with a juicy burger (lamb burgers especially, would be sublime with this). You'll taste blackberries and other dark berries, and a subtle note of pepper in the background. Think of it this way: the fruitiness is like the ketchup on a burger, the spice, the pepper on the meat.
We also love the Clos des Lumieres Red's affordability. The bladder within the cardboard box holds the equivalent of four bottles of wine, and the compact box retails for around $35. You won't find a bottle of southern French red of this quality for under $10, so Faith considers this wine the bargain of the century.
Call your wine shop ahead. Boxed wines are often a special order (until the U.S. takes a cue from Europe). Your wine shop should find Clos des Lumieres in the beverage book. We enjoyed the 2017 vintage.