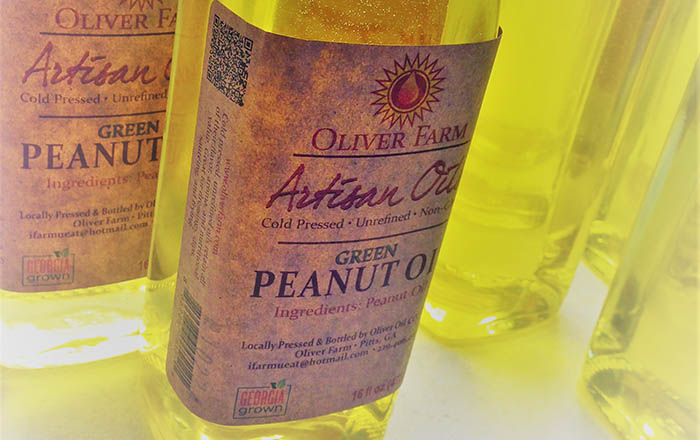 It was Kim Severson's article about Oliver Farm's cold-pressed green peanut oil in the New York Times that first captured Faith's attention. She just had to have a taste. Luckily, Clay Oliver, head farmer at Oliver Farm in Pitts, Georgia, was happy to oblige. Clay is at the helm of this centennial family-owned and operated working farm, where he makes award-winning cold-pressed sunflower, pecan, and peanut oils.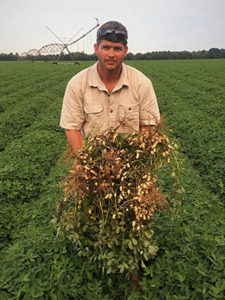 So very aromatic and light-tasting, the oil is delicate, Chris says, and recommends using it as a finishing oil to drizzle over white fish like flounder, cod, or sole. Salmon, too. A quarter-teaspoon over each fillet, just before serving elevates the protein. Faith imagines a drizzle over an African Peanut Stew would be fantastic. I want to use it to boost the peanutiness of a satay. And Alex has perhaps the most fun way to use it: "I'd fry an Elvis Presley Peanut Butter and Banana Sandwich in it."
Alex wins. Am I right?
ON-DEMAND: Listen to Faith and the gang discuss Oliver Farm's Organic Green Peanut Oil on The Faith Middleton Food Schmooze®.
If you're cooking with green peanut oil, or any seemingly non-conventional or up-and-coming oil, let us know about it. Here at The Food Schmooze®, we are SO game.
— Robyn Doyon-Aitken
Senior Producer
Photos: Courtesy of Valerie Oliver, Oliver Farm