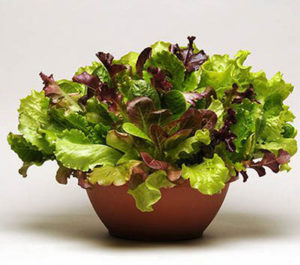 We just celebrated Earth Day, but in our minds, a day is not enough. Let's keep this going. . .
Among the things we look forward to every spring, is a visit from Barbara Pierson, the nursery manager at White Flower Farm in Litchfield, CT. Barb joined the party, filling our studio with the scent of basil and rosemary and brightening up the place with flowers and edibles, including a lovely variegated kale that Robyn took home, and fresh red and green lettuces Chris nibbled on while we talked about our favorite plants and vegetables and flipped the pages of White Flower Farm's catalogue. We didn't mean to focus on those pages while on air. We couldn't help ourselves.
Listen on-demand to Barbara Pierson's guest spot on The Food Schmooze®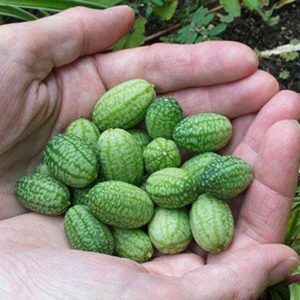 Our favorites this spring and summer — 
White Flower Farm's new Summer Picnic Simply Salad®. It's a heat-tolerant mix of late-bolting red and green lettuces. You'll have plenty of crisp lettuces all summer long.
Chris was overcome with joy when he saw the amazing little Mexican Sour Gherkins. They look like tiny watermelons, but as Barb explained to us, they're actually little cucumbers that taste as though they've already been pickled. (And they are excellent pickled, by the way).
Tomatoes –
Barb's favorite non-cherry tomato (at the moment): Brandywine Red
Faith's (Still) Favorite: Sungold (ask specifically for Sungolds or you may end up with a lookalike).
The tomatoes Chris most wants to try: The Julia Child and The Iron Lady (Just imagine what a kick-butt tomato salad that would make!).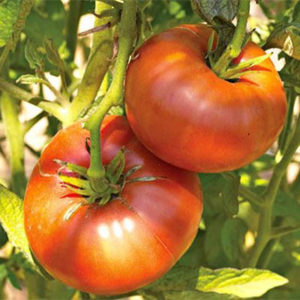 Speaking of tomatoes, every year at the end of May (the weekend before Memorial Day to be exact), White Flower Farm brings its vast selection of tomato and vegetable seedlings from the greenhouses and puts them up for sale on the lawn next to their store. It's the best time to stock up on seedlings and more. Plus, it's catered, so you can have lunch while you're there.
The sale is from Friday, May 20th through Sunday, May 22nd, each day from 9 a.m. to 5 p.m.
Location: White Flower Farm, 167 Litchfield Road, Morris, CT 06763