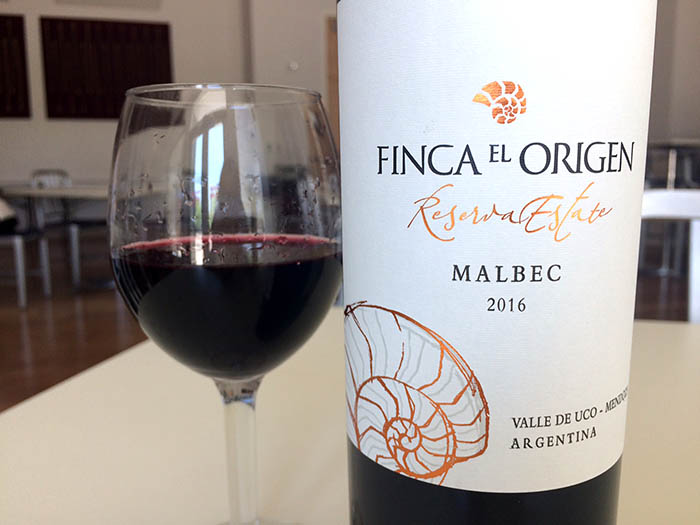 When Mark Raymond walks into the studio with a bottle—any bottle from Argentina's Finca el Origen—we know we're in for a treat. This week's treat is the estate's Malbec (the vintage was 2016). It is beautiful, elegant, velvety. You'll get plum, dark berries, and dark cherries when you sip this. And, at $12 a bottle, it's a steal.
• ON-DEMAND: Listen to Faith and the gang describe this wine. •
Expect the Malbec to have enough structure to stand up to grilled meats, and we're serving this cold. Very cold, in fact. (We would even if we weren't drinking it to ring in summer).
Call your wine shop ahead. Let the staff know the distributor of this wine is Angelini Wines.