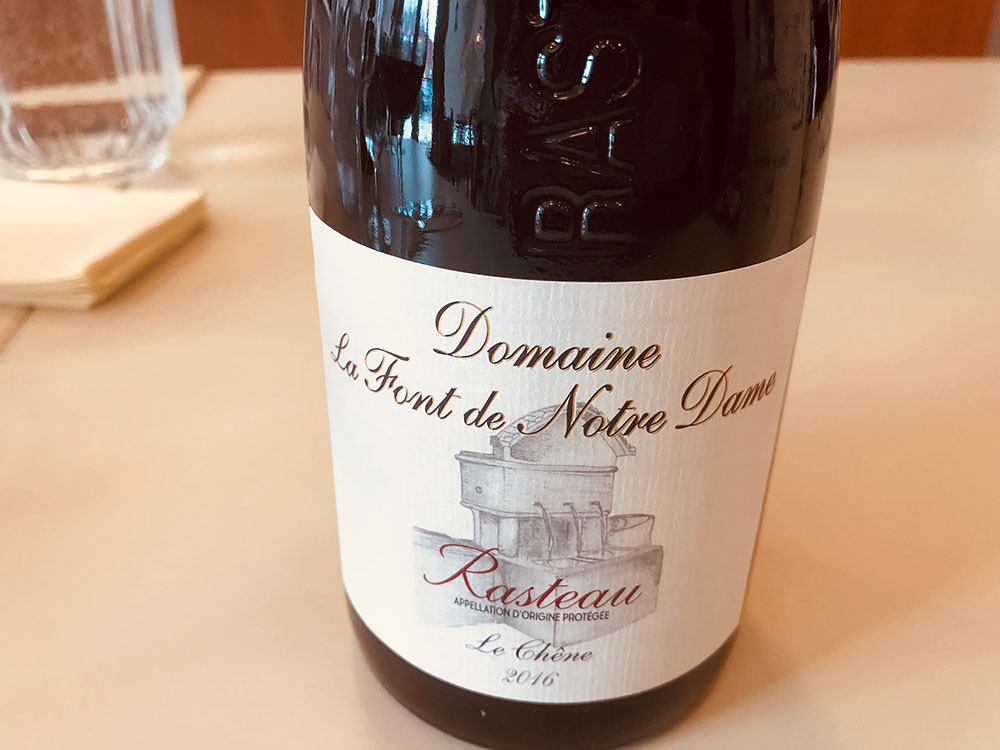 Elegant, supple, and lovely. This $20 red from the Rhône—Domaine La Font de Notre Dame—is a beauty that pairs great with most foods. Think: richness with a spark of joy. We love that the vineyard, located in the hilltop village of Rasteau, combines Grenache (that's where the soft texture and velvety mouthfeel comes from), Mourvedre, and Syrah grapes just so. It makes for a "friendly" wine; there are no bitter components, like the ones you'd expect to taste in a cabernet. Pour a glass and taste the South of France when you need an armchair vacation. Having said that, we think experienced wine drinkers (critics, even) will find that Domaine La Font de Notre Dame is a wine that bridges the gap between American or New World wine drinkers and French and European wine drinkers. It's juicy and fruity for California-style wine lovers and nuanced for European-style wine lovers who favor drier wines and who might—forgive the generalization—stick their noses in a glass and detect earthy notes like leather (that's the nuance). A wine that pleases both these camps*, well, we'd pay $20 for that. It's noteworthy.
Please phone your wine store ahead and let the staff know this is a Faith Middleton Food Schmooze® wine recommendation. The distributor in our region is Winebow. The store staff will be able to look the wine up in the beverage book and order a bottle for delivery in 24-48 hours.
*Note: No two humans taste wine in exactly the same way. There are exceptions to the New World- vs. Old World-style of wines and their characteristics. Neither style has a monopoly on fabulous tasting wine. And, if a little state like Connecticut can make a decent wine, great wine can come from absolutely anywhere.