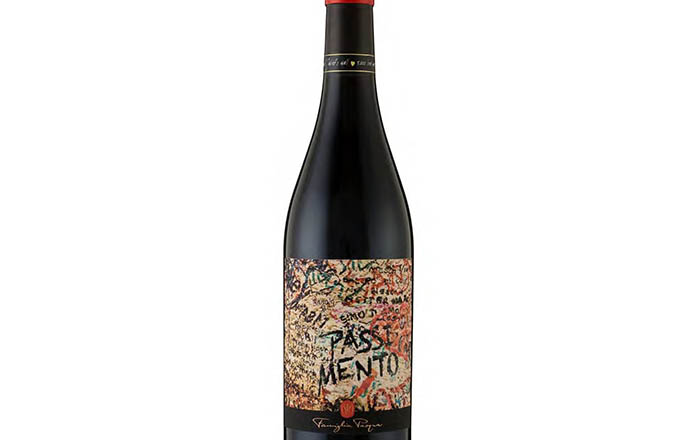 ON-DEMAND: Listen to Faith and the gang rave about this wine on The Faith Middleton Food Schmooze®.
NAME: 2014 Romeo & Juliet Passimento Rosso, from Verona, Italy
THE VINEYARD: Familia Pasqua, specializing in wines of Verona
PRICE: $13-$15 (depending on store pricing)
CATEGORY: great with many foods, and to happily sip on its own…good host gift…lovely for a romantic night with its graffiti label showing the real Romeo & Juliet wall in Verona, with its words of love and devotion.
IN THE MOUTH: A welcoming taste like dark cherry at the back of the throat with a whisper of raisin…ruby red in the glass…an experience of warm and mellow flavor with soft velvety tanins that will hold your interest. The unusual grape blend is 30% merlot, 30% corvina, 40% croatina. The wine slightly dried before fermentation, giving the fruit intensity.
FOOD PAIRINGS: I'd happily serve this wine, brought to my attention by our contributor Mark Raymond, with beef, pasta, chicken, turkey, cacciatore, pork roast or chops, lamb, and swordfish.
HOW TO BUY: Don't worry about spelling or pronouncing – show them our label shot, or call ahead to be sure it's on your store's shelf. Most stores will have it for you within 24 hours. Be SURE to say the distributor is Brescome Barton so they can easily look it up in the state wine book.
—Faith
HOW WE SELECT: Our curated recommendations are generally nominated by our show contributors, wine stores and importers, or discovered through our research. No matter the source, Faith must approve it for its taste, value and quality.
To submit a wine or spirit, please send samples to our tasting panel at The Faith Middleton Food Schmooze® — Connecticut Public Radio at Gateway Community College, 20 Church St. New Haven, Ct. 06510, and be sure to include retail pricing.