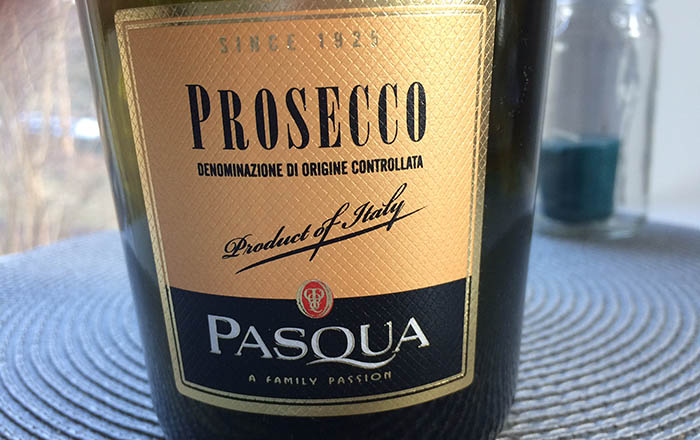 Wings or no wings, we're into this cheery Prosecco produced in one of Faith's favorite places in Italy, Treviso, a charming, fashionable town just 20 minutes from Venice. Pasqua is extra dry, loaded with effervescence, yet it boasts big floral aromas, making it a natural with bold food flavors. Priced nicely at around $15 a bottle, we think this one is pretty much joy in a glass—great for greeting guests coming in the door, dinner, dessert, or those anytime conversations.
• ON-DEMAND: Listen to Faith and the gang describe this Prosecco paired with chicken wings. •
Show the label to your wine store and tell them the distributor is Brescome Barton.