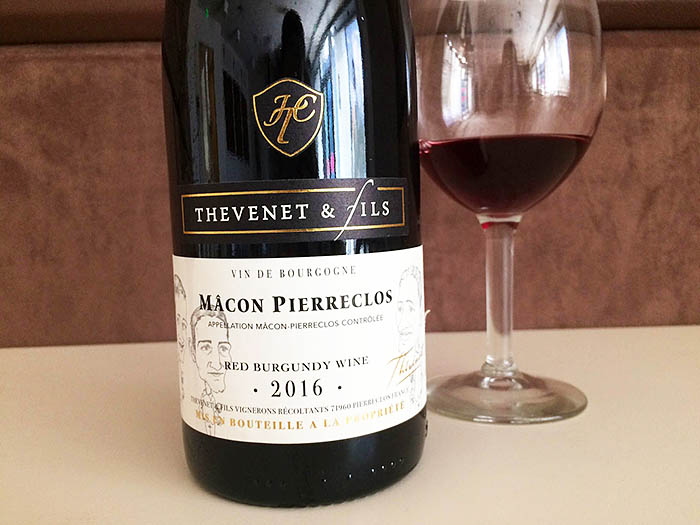 Its bing cherry note and general joyousness make this red from the southernmost part of Burgundy like a friend you want to be around. You'll get dark fruit (there's that bing cherry) and dark and red berries. It's intense, lively, and sprightly. You'll find Mâcon Pierreclos Red Burgundy available in our region for around $20.
Because French wines are so geared toward pairing with food, you won't often find what Faith calls, "walking around wine." But this sporty wine is an exception. When you do pair it with food: you can't go wrong. Everything from grilled swordfish and vegetables to turkey to hamburgers go well with this wine. Steer clear of the red sauce, though. It's a beautiful bright red in the glass, limpid and not opaque.
Rosenthal Wines are a staple in wine shops across our region—and across the country, really. If you don't see this wine on your shop's shelves, let the staff know the importer is Rosenthal Wine Merchants, and ask them to order it for you.