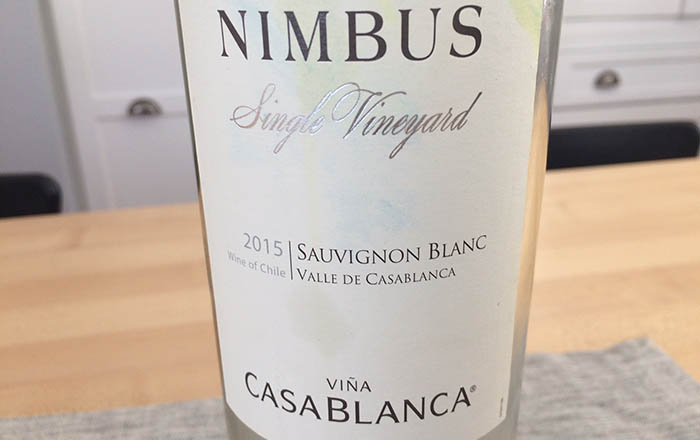 With spring, comes a propensity toward white wines, and this Sauvignon Blanc is a beautiful one to start with. Nimbus is a single vineyard wine from Chile, Viña Casablanca. It's their own grapes, hand-harvested and made with care.
We tasted the 2015. You'll find it priced anywhere from $11 to $15, depending on your wine shop.
It's citrusy (think citrus peel), like you might expect, but you'll likely detect a subtle melon flavor, too.
Tell your wine shop that Brescome Barton is the distributor, which will make it easier for them when they look it up in the book to order it for you.
UPDATE: We learned after our show aired that while Nimbus IS available in Massachusetts, Rhode Island, and New York right now, Connecticut wine lovers can expect to see Nimbus on wine shop shelves starting May 1. Apologies, local listeners! We didn't realize we were drinking an exclusive preview and we were anxious to share.