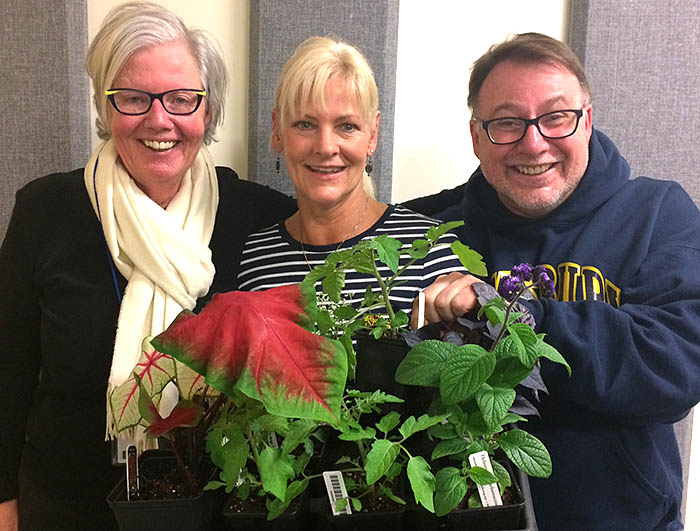 Once again, White Flower Farm nursery manager Barbara Pierson joins the party to help us celebrate Earth Day. What's Barb excited about this year?
Top Tomato: Purple Reign – The new variety "Purple Reign" is a purple beefsteak tomato on a dwarf plant. Perfect for containers! It has a savory flavor, almost like it has a splash of Worcestershire sauce. Faith's (still) Fave: Real-deal Sungold Tomatoes – Do not fall for false Sungolds, sometimes labeled as Sun Gold (two words). When in doubt, ask.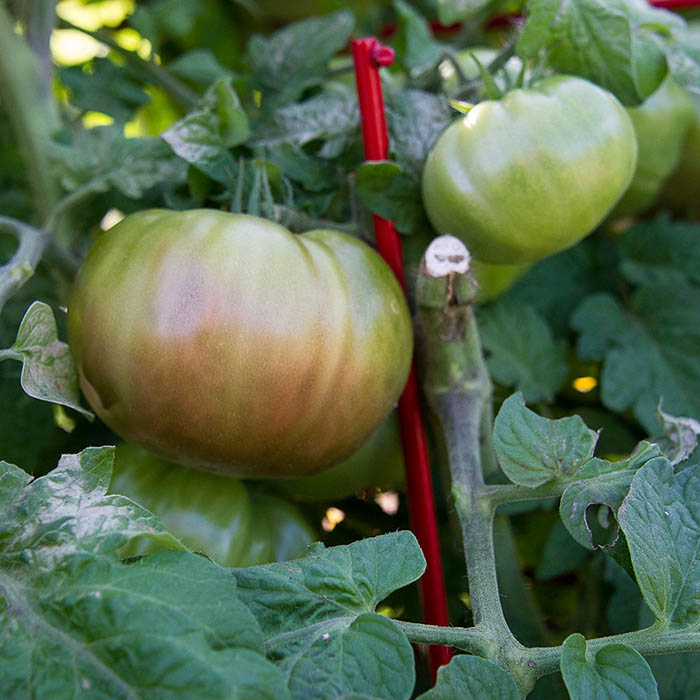 Bushel and Berry™ Raspberry Shortcake – "Raspberry Shortcake" is a raspberry made for container gardeners. They're a hearty dwarf variety that produces fruit on new canes every year in mid-to-late July.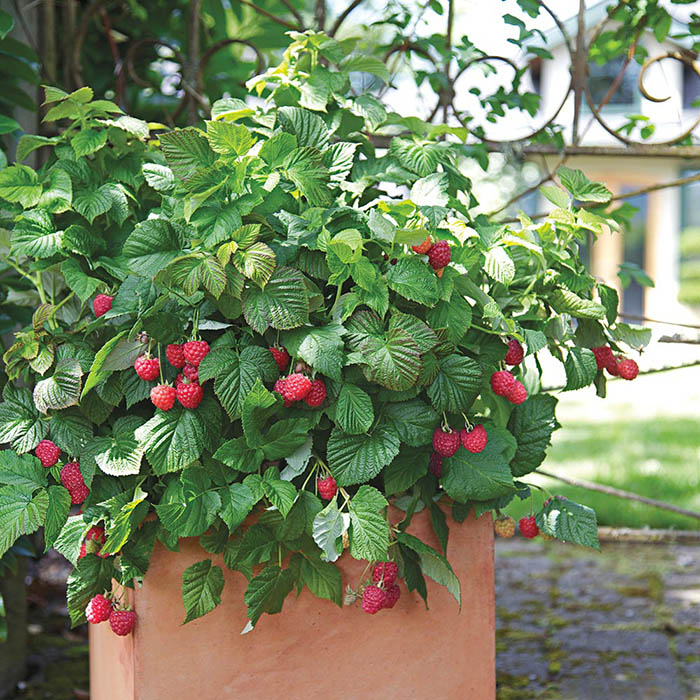 True Italian Basil – "Red Freddy" – Very fragrant, purple and green edible (beautifully Monet like). Perfect for a window box. Makes an excellent backdrop for light flowers.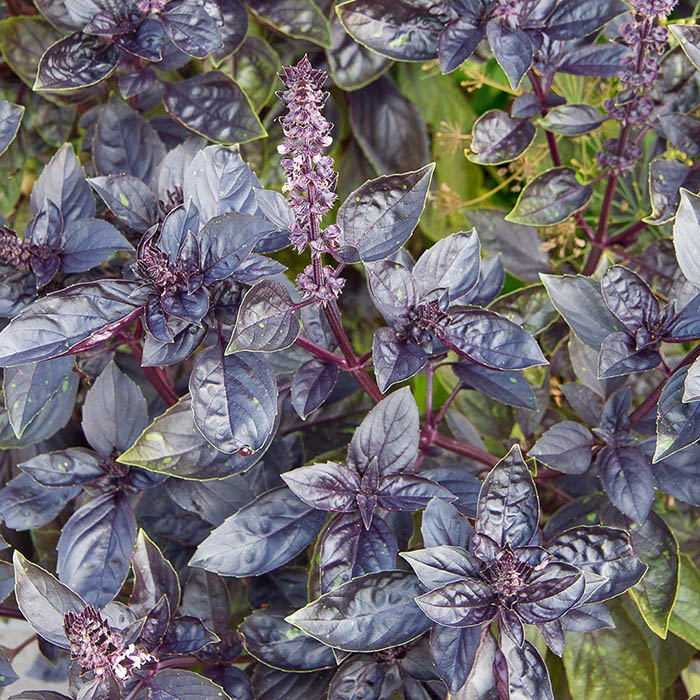 Meyer Lemon – Who knew you could grow citrus in Connecticut? Chris's mom gives her lemon tree a shower to wash the bugs away.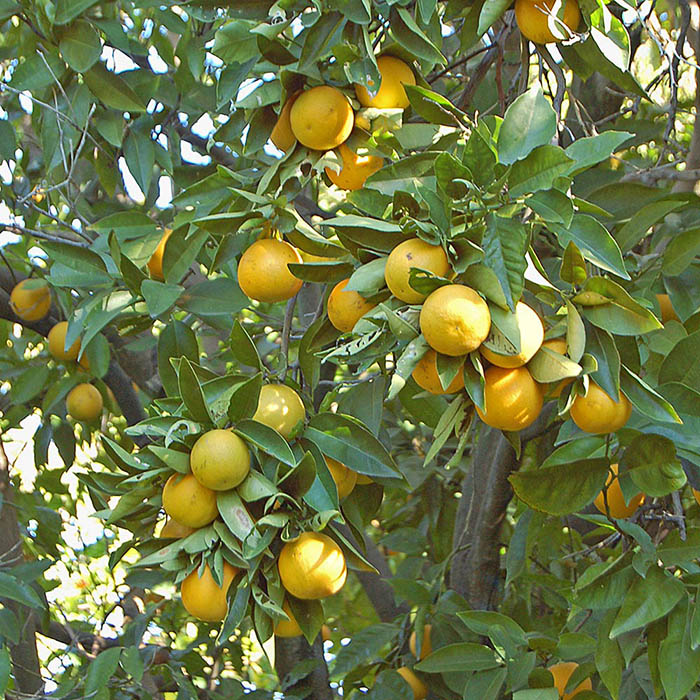 Photos: Courtesy of White Flower Farm