Podcast: Play in new window | Download (Duration: 1:00 — 650.3KB) | Embed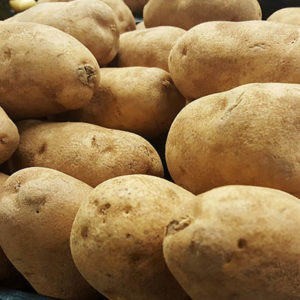 Think lemon zest, fresh chopped basil, butter and goat cheese on top of a baked potato. . .WOW. Take a couple of potatoes, pierce them with a knife or a fork, and dip them in a little bit of kosher salt and water for about 30 seconds until they are wet. Put the potatoes in a 450˚ oven for about 45 minutes. Take them out "paint" the skin with a little vegetable oil, and put them back in the oven for another 20 minutes. Then you split those potatoes open and top them with a pat of butter, salt and pepper, and a mixture made of 2 tablespoons of soft goat cheese, a tablespoon of chopped fresh basil, and a teaspoon of lemon zest. Drizzle extra-virgin olive oil over the loaded baked potato. It's easy and SO good.
Thanks to Dr. Carolyn Mazure, director of the invaluable Women's Health Research Department at Yale for this recipe.
Photo: Pixabay.com