Podcast: Play in new window | Download (Duration: 1:00 — 1.1MB) | Embed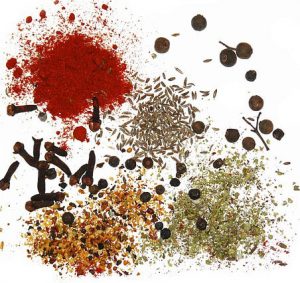 Here's a chef's secret that you can use at home. Professional chefs keep homemade flavored salt by the stove and use it to spark up everything. Here's how to make your own cumin salt, though you can make other flavored salts too, including coriander and fennel salt.
Pour some cumin seeds from your local health food store (cheaper!) into a dry fry pan and toast them, watching carefully not to burn them. When they're fragrant, remove them, let them cool, and grind them in a coffee grinder. Mix them with a flaky sea salt and sprinkle it on vegetables, fish, pork, and beef before you cook it. The flavored salt makes everything better.
Photo: Pixabay