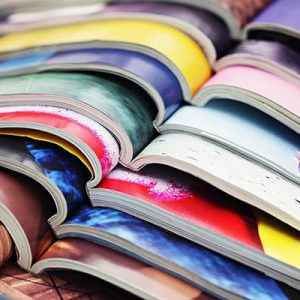 Learn the tricks to making super-moist salmon and deliciously crisp fall vegetables (let's get roasting!). Plus, the gang shares mini-dessert ideas that hit the spot, and a favorite sparkler that goes with everything from creamy pasta dishes and fish to Thanksgiving turkey and grilled or roasted meats of all kinds.
Support the Faith Middleton Food Schmooze®!
As a special thank you for supporting the show—for your pledge of $6/month or a one-time gift of $72, you can pick from a variety of food or lifestyle magazines: Food & Wine, Eating Well, Cooking Light, or Rachel Ray Every Day
Want more choices? Family Circle, Health, Travel + Leisure, Parents, Shape, Southern Living, Better Homes and Gardens, and Diabetic Living
Thank you!
CONTRIBUTORS AND GUESTS:
• Chris Prosperi — chef/owner, Métro Bis in Simsbury, Conn.
• Alex Province — wine expert
• Mark Raymond — wine expert
• Robyn Doyon-Aitken — senior producer
MUSIC:
• "Can't Stop the Feeling," Justin Timberlake
• "Beans and Cornbread," Louis Jordan and The Tympany Five
• "Hot Stuff," Donna Summer