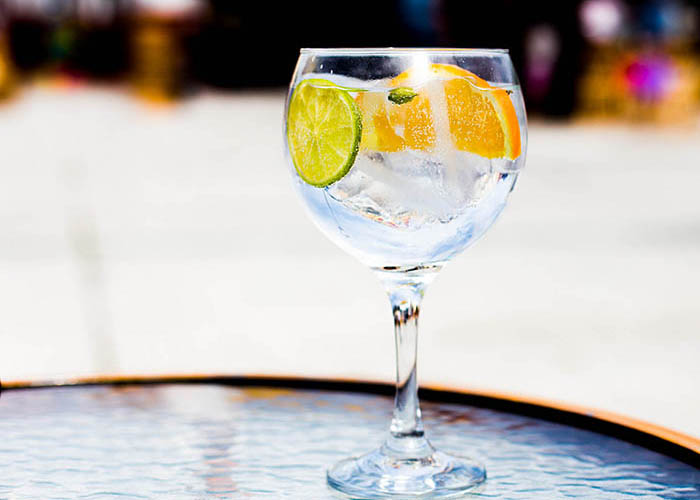 Your classic G&T gets an upgrade with aromatics like citrus, rosemary, and mint. Use the best tonic you can find and instead of using a highball glass, serve this in an almost ridiculously big, bulbous wine glass. It's fresh and festive and allows the room you need for all those fragrant add-ins.
• ON-DEMAND: Listen to Alex describe this super-simple summer cocktail. •
Photo: Tom Raftery/Flickr, creative commons

Add ice and all ingredients to a balloon wine glass and give it a gentle stir.