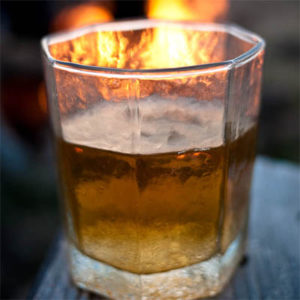 When there's a chill in the air, put some bourbon in your glass. This cozy cocktail created by Alex Province will delight and relax you and your guests. You'll want to make this in early autumn when temps dip into the 40s and 50s overnight. And it makes a great pre- or post-Thanksgiving drink, too. Garnish with a cinnamon stick to be festive.
In a rocks glass with ice, combine bourbon, rum, and cider.

Stir in a drizzle of honey to taste and finish with a squeeze of lime.