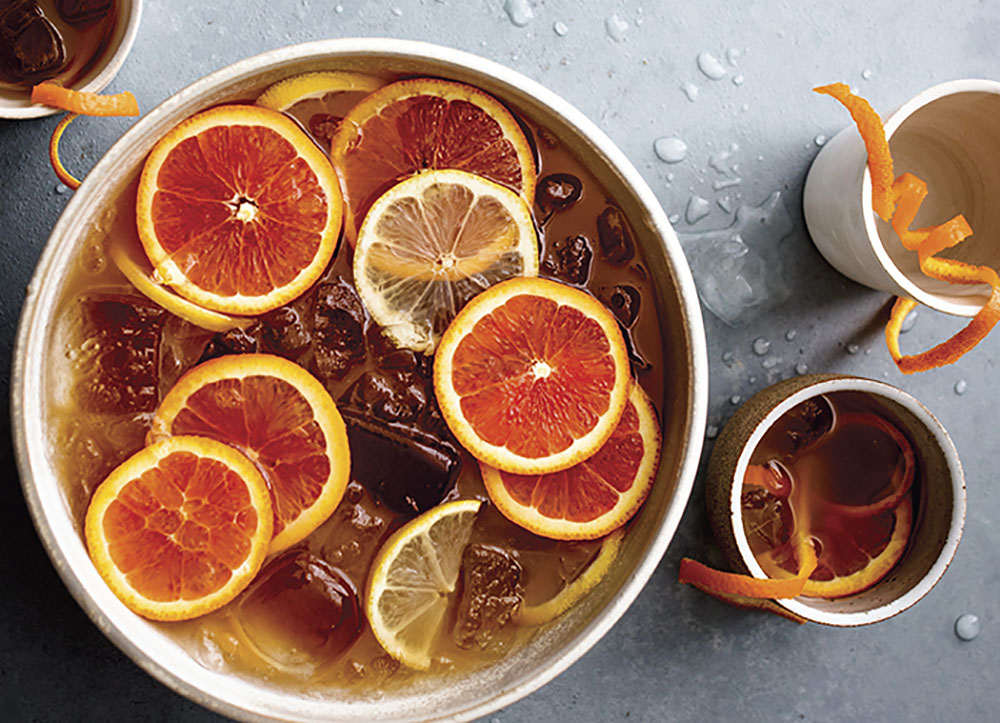 Bourbon loves orange and spice; fans of the old-fashioned know this. In this cocktail from Katipai Richardson-Wilson of Brooklyn's Dirty Precious, the citrus and whiskey share the spotlight. Honey and orange tea amplify the bourbon's toasty barrel flavors. (The honey syrup is cut with a bit of sugar so the honey doesn't dominate.) I hope this recipe catches your eye in cooler seasons, when piles of crisp leaves and bonfires call for bourbon drinks. For a big gathering, double the recipe for a large punch bowl, add an ice block, and make sure each glass gets plenty of ice.
—Maggie Hoffman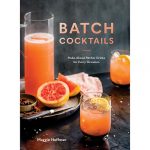 Reprinted with permission from Batch Cocktails: Make-Ahead Pitcher Drinks for Every Occasion by Maggie Hoffman, copyright © 2019. Published by Ten Speed Press, an imprint of Penguin Random House. Photography copyright: Kelly Puleio © 2019

Servings:
servings in a 2-quart pitcher
Up to 1 day before serving, make the batch. Pour bourbon, chilled orange-honey syrup, and water into a 2-quart pitcher and stir to mix. If not serving immediately, seal well, covering with plastic wrap if needed, and refrigerate.

Up to 2 hours before serving, prepare lemon juice and stir into pitcher mix. Reseal and return to refrigerator if not serving immediately.

To serve, fill pitcher with ice, add orange wheels, and stir gently until outside of pitcher is cool. Pour cocktail into ice-filled rocks glasses. Express oils from an orange twist over each cocktail, if desired, and use twist as garnish.
ORANGE-HONEY SYRUP
Makes about 1-2/3 cups
1 cup water
2 orange tea bags (such as Tazo wild sweet orange)
2 tablespoons sugar
3/4 cup honey
In a small saucepan, bring water to a bare simmer over medium-high heat. As soon as you spot the first bubble, add tea bags, remove from heat, and let steep for 5 minutes. Discard tea bags. Add honey and sugar to saucepan, return to medium-high heat, and stir constantly, just until dissolved. Remove from heat. Let cool, then transfer to a resealable container and refrigerate until chilled or for up to 1 week.