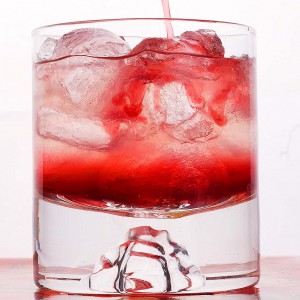 From Faith: He's on a run, our contributor Anthony DeSerio is, using fresh fruit and vegetables in his cocktails, though this time he's created something that will make the Italians red with envy — Beetal Mania.
Featuring beet juice, which is available in the produce section of your supermarket, or a health food store, this drink balances its flavors with 100 percent Agave Tequila, the orange-colored Italian liqueur we love, with a little Sweet Vermouth and a touch of balsamic vinegar. Anthony describes it this way, "… when it's all combined, you have a sweet and savory cocktail, the sweet of the beets and vermouth, dancing with the bitter balsamic and blood orange-ginger of the Aperol… what holds it together is the music of the smoky vanilla and caramel notes in the earthy Agave Tequila…"
(Anthony DeSerio is a Connecticut bartender and member of the U.S. Bartenders Guild, Connecticut Chapter. He'll be contributing his talents to the Food Schmooze® Martini Competition June 25 at Riverview.)

Fill a glass or snifter with ice and add each of the ingredients. Stir and enjoy.