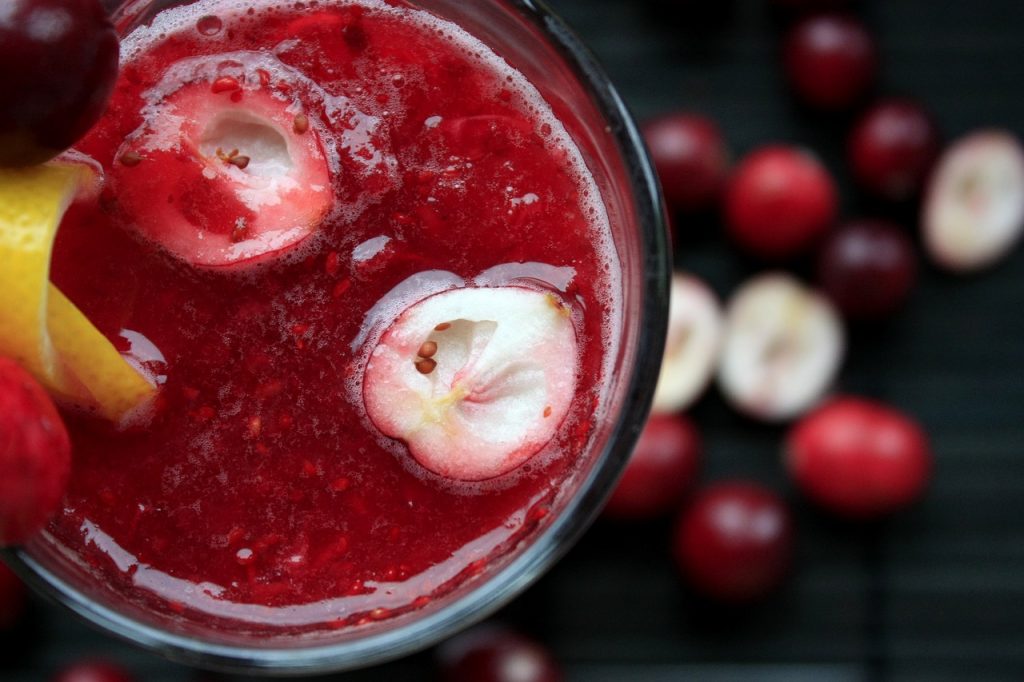 Cranberry sauce in a cocktail? Your eyes are not fooling you, nor are we messing with you. Los Angeles bartender David Delaney was chosen for his novel sparkler by the editors of Imbibe magazine. Somehow, the strained cranberry sauce paired with the bubbly, gin and bitters, turns into a festive drink as well as a conversation piece.
Photo: Pixabay.com

Combine the gin, simple syrup, lemon juice, cranberry sauce, and bitters in a cocktail shaker. Add ice and shake well. Double strain into a chilled flute and top with the sparkling wine. Garnish with the cranberries, skewered on a cocktail pick.
Combine the water and sugar in a saucepan and bring to a boil over medium-high heat, stirring constantly. Turn the heat to medium-low and simmer, stirring slowly, until the sugar is dissolved, 2 to 3 minutes. Remove from the heat and let cool to room temperature. Transfer to a clean glass bottle, cover, and refrigerate for up to 2 weeks.