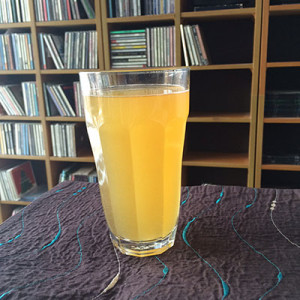 Anthony uses Connecticut's own "No Limits" unfiltered wheat beer from Two Roads Brewing Company for this beer cocktail, which Faith describes as "spike-y." It's named after the Autobahn, a famous German highway where no speed limits are observed.

Pour first three ingredients into a cocktail shaker and shake with ice.

Strain into a tall glass filled with ice.

Top with Hefeweizen (unfiltered wheat beer), preferably "No Limits" from Two Roads Brewing Company.