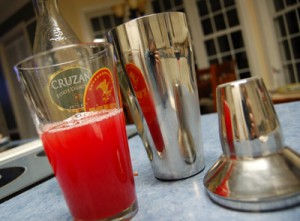 Named after the west end neighborhood in Waterbury, Conn., this drink, from the Highland Brass Company, was voted Best Craft Cocktail in the 5th annual Martini Competition by Anthony DeSerio.
DeSerio knows his stuff. He's President of the United States Bartenders Guild, Connecticut Chapter.

Mix in a collins glass with ice and serve.