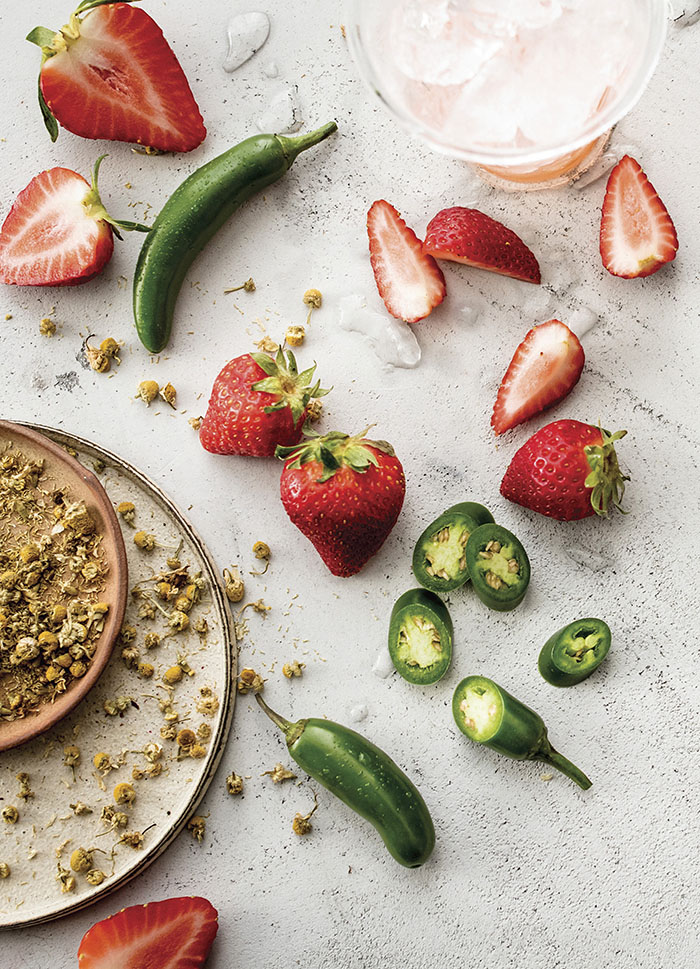 Sometimes, in a really good drink, a fruit can become a better version of itself. In this joyous punch from Brian Means of Pacific Cocktail Haven in San Francisco, strawberries get juicier and their subtle floral flavors are escalated when paired with chamomile and basil. Serrano chiles add a low buzzing heat that builds to a hot finish—if you're sensitive, use just two slices. This recipe uses about half a bottle of bubbles, leaving you extra to serve undoctored if you buy a full 750 milliliters. If you prefer to get through the bottle, double the batch and serve it in a gallon-size pitcher.
—Maggie Hoffman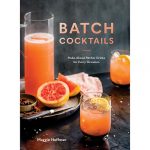 Reprinted with permission from Batch Cocktails: Make-Ahead Pitcher Drinks for Every Occasion by Maggie Hoffman, copyright © 2019. Published by Ten Speed Press, an imprint of Penguin Random House. Photography copyright: Kelly Puleio © 2019

Servings:
servings in a 2-quart pitcher
At least 2 hours and up to 12 hours before serving, make the batch. Pour chilled vodka, chilled chamomile tea, chilled spicy strawberry syrup, and water into a 2-quart pitcher and stir to mix. Seal well, covering with plastic wrap if needed, and refrigerate.

Up to 2 hours before serving, prepare lemon juice and stir into pitcher mix. Reseal and return to refrigerator if not serving immediately.

To serve, stir mixture well. Add orange wheels and sliced strawberries to pitcher (or use to decorate each glass). Add chilled sparkling wine to pitcher, stir gently, and pour into ice-filled rocks glasses or wineglasses.
SPICY STRAWBERRY SYRUP 
Makes about 1 cup
1 pound strawberries, hulled
2 to 5 thin slices serrano chile, including seeds and membranes
1 cup sugar
14 fresh basil leaves
Combine strawberries and serrano chile slices in a blender and blend until uniformly pureed, stopping to scrape down sides as needed, about 45 seconds. Measure out 1 cup puree and pour into a saucepan along with sugar and basil leaves. Discard remaining puree. Warm over medium heat, stirring constantly, until sugar is dissolved. Remove from heat and let cool for 20 minutes, then strain through a fine-mesh strainer into a resealable container. Refrigerate until chilled or for up to 2 days.