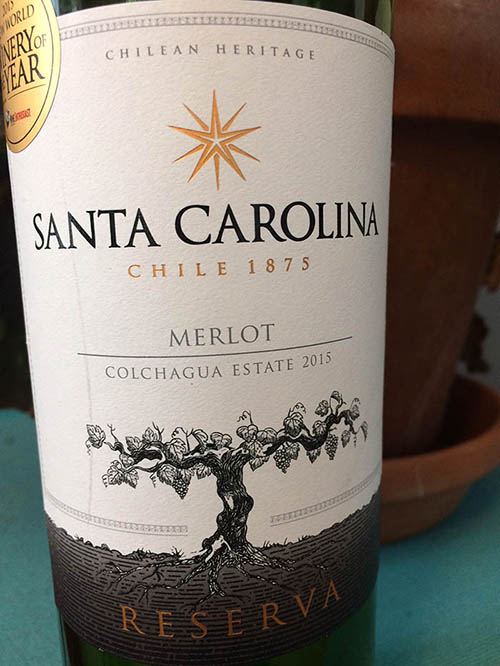 From Santa Carolina, one of our favorite vineyards in Chile, comes a beautiful merlot with a juiciness you'll immediately appreciate. We had their 2015 vintage, which you'll find at wine shops going for under $10. You simply can not get a more luscious red from Chile for the price.
You'll get lots of plum and dark cherry in this wine. You may even pick up a note of black olive, making it interesting, we think. There's a hint of spice, here, too. Santa Carolina Reserva Merlot is an easy-drinking red. Its ideal pairing is braised beef short ribs. Chris Prosperi recommends adding a glug to the Dutch oven while your beef is braising. Couldn't hurt.
Merlot may have fallen out of favor with some wine snobs, but we're proud of this wine and believe it's time to bring merlot back, especially if it's a wholesome wine from a trusted new world vineyard, as this one is.
Call your wine shop ahead. If they do not have a bottle on the shelf, let the staff know that the distributor is Worldwide.  A good wine shop will find the wine in their book, order it, and have it in the store in 24-48 hours.