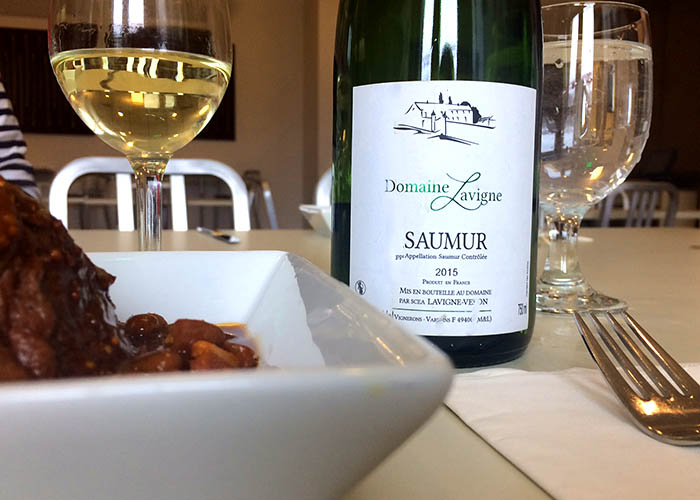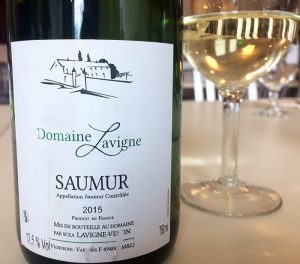 The vineyard Domaine Lavigne is beautifully situated in the Loire Valley of France, where they work their magic with the Chenin Blanc grape. The end result is a crisp yet round white that is delicious on the palate and can even nobly enhance beef short ribs. (Now, that's saying something.)
We love this great find from Senior Contributor Alex Province. At $18 a bottle, the 2015 Saumur is a real find.
The Chenin Blanc is one of Alex's favorite grape varietals—and one more people should get to know. Around the globe, winemakers in South Africa are putting the grape to excellent use. Chenin Blanc is similar to Sauvignon Blanc, so if you're a fan of one, you're sure to enjoy the other. In this Saumur, the scent is floral and the flavor is fresh and evokes spring. Its perfectly balanced acidity lets you know you're tasting a noteworthy white.
Call ahead to your local wine store. If Domaine Lavigne's Saumur is not on the shelf, tell the staff that the distributor for this wine in our region is Winebow.
— Faith Middleton