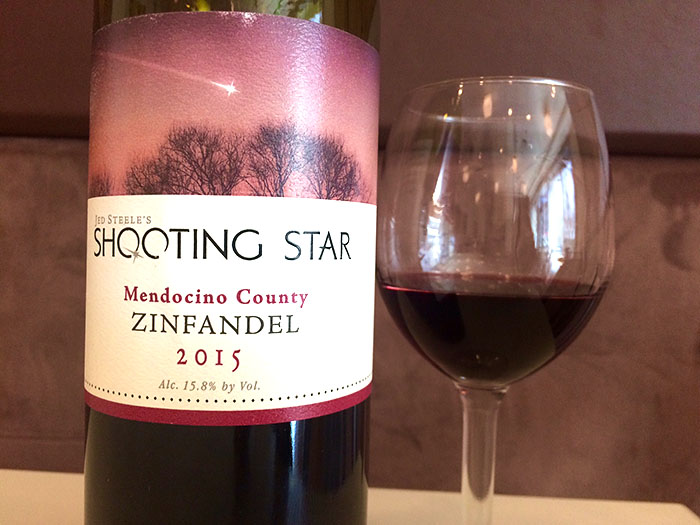 From the Mendocino County, and produced by one of the most trusted names in California wines, Jed Steele (Steele Wines), Shooting Star is an American wine you'll be proud to serve this Thanksgiving. At $15 a bottle, the 2015 vintage is a bargain for a wholesome, high-quality red Zinfandel, so it makes a great host gift, too.
This Zin's bing cherry notes make it festive and compatible with just about anything you might have on the holiday table—from turkey to latkes—but it's also a friendly sipper on its own. Shooting Star is a big, bold, opulent, fruit-forward Zinfandel, jammy and juicy, but you'll taste a dark chocolate note as well as the dark fruit.
We're big fans of putting out numerous wines (reds, whites, and sparklers) for holiday meals and letting guests explore their options. Shooting Star is bound to be a universally liked selection, some guests may even say it's out of this world.
Call your wine shop ahead. Let the staff know the producer is Steele Wines and the distributor in Connecticut is Worldwide. If your local shop doesn't have a bottle on the shelf, someone on staff can easily order it for you.