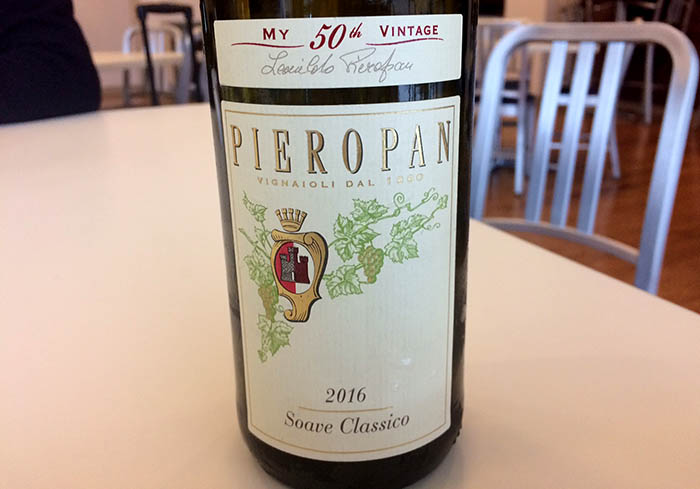 If Sauvignon Blanc and a dry Chardonnay had a baby…you'd have this 2016 Soave Classico from the Venice region of Italy. Priced at $18-$20, it's crisp yet round, staw-like pretty in the glass, and terrifically spring-like on the palate. It's slightly citrusy, with lemon, but you won't get the grapefruit you'd get from a Sauvignon Blanc.
If you were a wine lover in the 70s and 80s, you'll remember Soave. It was incredibly popular then—even more so than Pinot Grigio—but it fell out of favor when Pinot Grigio became everybody's go-to white house wine (Alex Province, who found this wine for us, likes to say that Pinot Grigio came along and ate Soave's lunch). Speaking of lunch, Soave's very good with food, especially a beautiful risotto with mushrooms or scallops. Or think spring and pair this wine with an asparagus risotto.
The winemaker is Pieropan and Connecticut Distributors will get this wine to your wine store if it isn't on the shelf already. Call ahead and read the staff the name on the label.