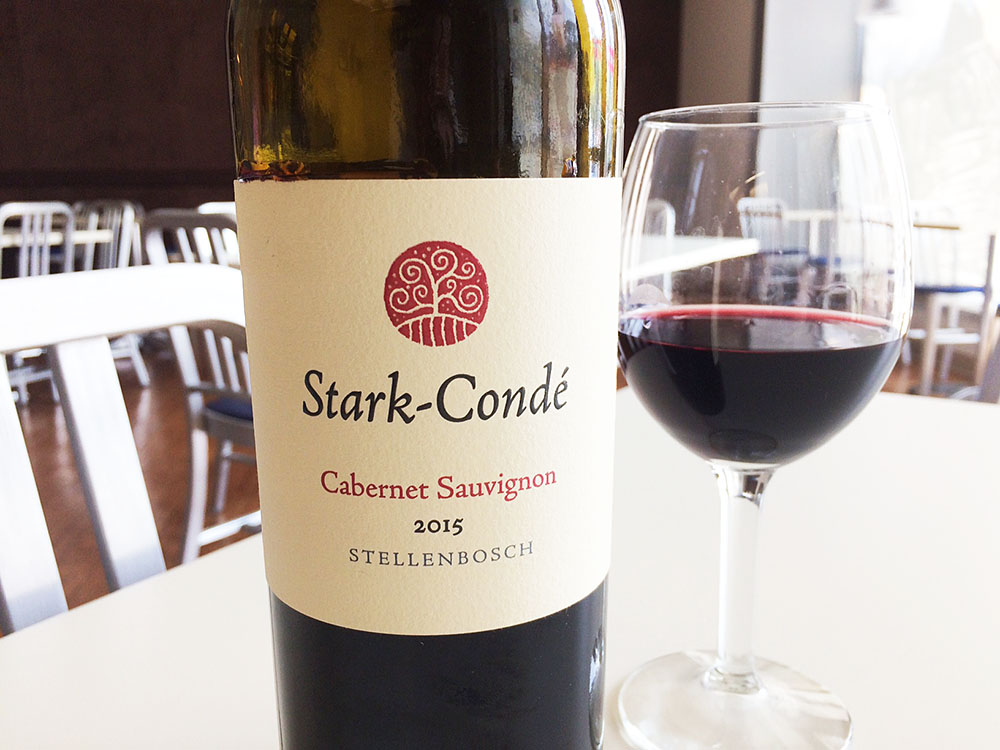 Grilled lamb chops, chicken, pork chops, swordfish, grilled vegetables, or steak…here's a very nice plummy Cabernet Sauvignon from South Africa to pair with late-summer-early fall dishes. A bottle of the Stellenbosch Cabernet Sauvignon goes for around $20 in our region, but it drinks like a $35 bottle of wine. You'll taste dark berries, plum, and vanilla notes in this cab, that's rich and velvety on the palate.
There is minimal processing (hand-picked grapes) at the Stark-Condé Vineyard in Stellenbosch, and the wine is basket-pressed. Drink this red cold. I like a little chill on my bottle, about ten minutes in the fridge. Once opened, don't rush this wine. Give it time to evolve in the glass, as it did for us in our studio. We took our first sips with lunch; it wasn't the same wine 45 minutes later. The fruit had opened right up (oh, hello!) and was a treat until the end.
Call ahead to your wine store and tell them Brescome Barton is the distributor.