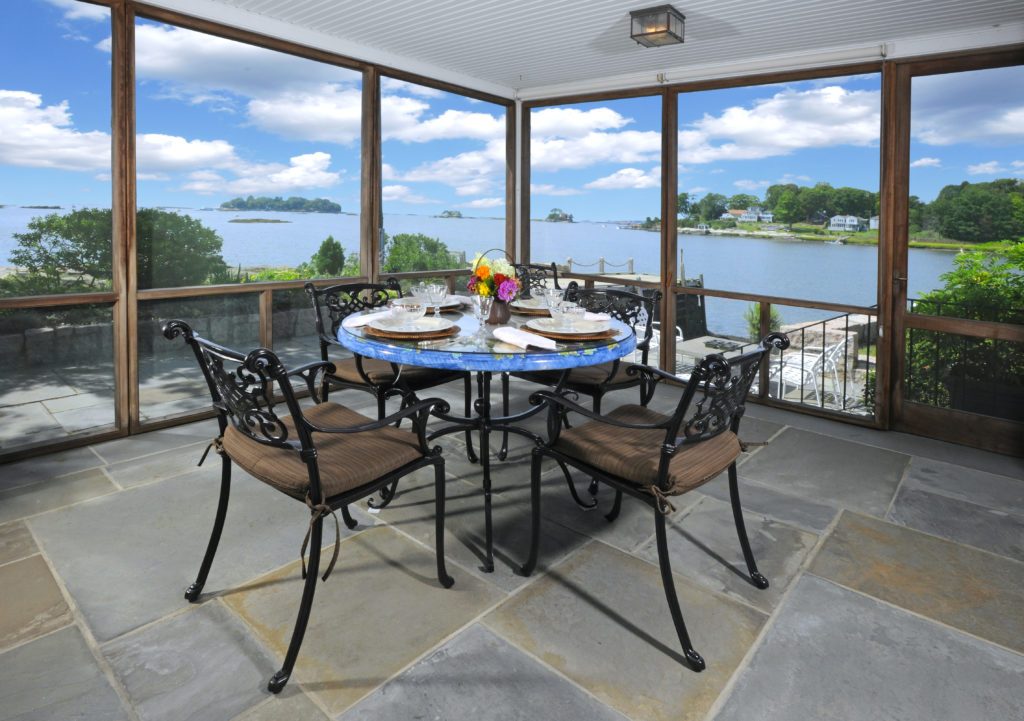 Food and view alert! Picture me swept away by one of the best views of the offshore Thimble Islands as the host of the Thimble Islands Bed & Breakfast in Stony Creek, Conn. places a plate before me. I've been waiting for this; Tony Broom's celebrated special omelette.
Gentle breezes float by and suddenly work seems a million miles away. From the B&B's lovely screened porch overlooking Long Island Sound, as well as a dock and mischievous sea birds, the aroma of a perfectly cooked omelette wafts up. Mr. Broom's most popular breakfast consists of shiitake mushrooms he caramelizes with onions and the right amount of crumbled Gorgonzola cheese.
When he prepares the omelette he coats the pan with butter, adds well-beaten eggs, and at the perfect moment runs a line of cheese and the mushroom-onion mixture down the center fold of his creation. When it's set, meaning ready for its fold and slightly golden, Mr. Broom does what needs to be done. The result, my friends…well, his guests have made it the most popular and delicious choice for a reason.
The inn offers two terrific water view en suite rooms, making it a perfect destination for late summer or fall adventures. There are three gluten-free breakfast options prepared by co-owner Julie Broom, whose great sense of artistry makes this a beautiful home filled with antique and contemporary treasures. Check out her creme brûlée French toast and fresh blueberry-buttermilk pancakes. One of the best B&B's anywhere. Did I mention the wine and cheese hour? I need to do a personal tasting here!
—Faith