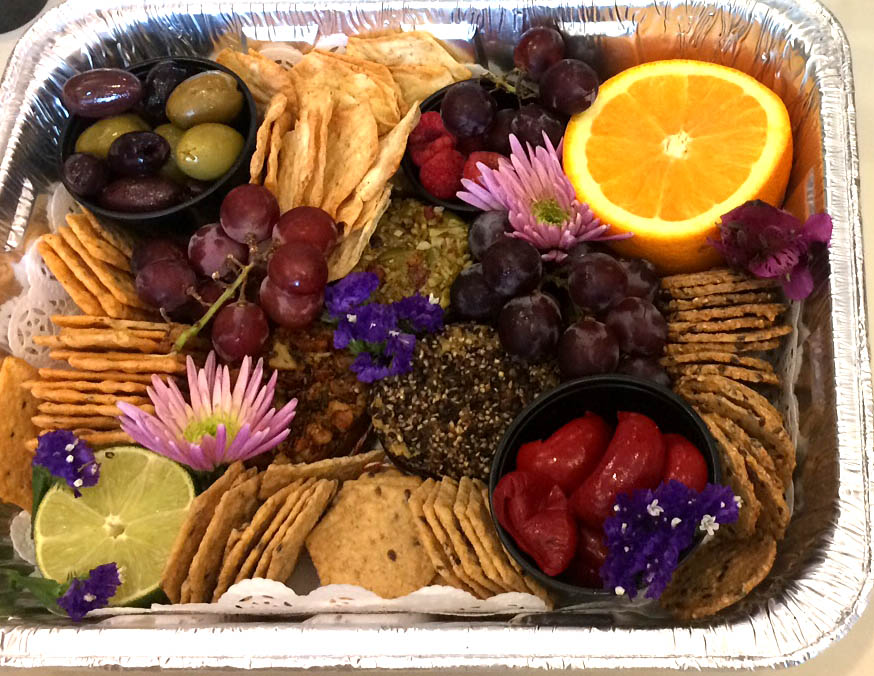 Ready to have your mind blown? The plant-based artisan aged cheeses and "meats" that come out of Three Girls Vegan Creamery in Guilford, CT will have you asking yourself (or one or more of the three girls at the shop): Was that a dairy cheese in that lasagna? Did I just eat a beef brisket? Was there red meat in that pastrami? Are you sure that sausage is pork-free? You might consider Tracy Alexander (the mother and chef behind the bustling business) an artisan foodmaker. We consider her a magician.
• ON-DEMAND: Listen to Faith talk to Tracy and her daughters about how they make plant-based meats and cheeses at their shop. •  
Tracy runs Three Girls Vegan Creamery with daughters Brittany Guerra and Taylor Costin. The tiny shop is open to the public on Sundays from 10-3. People come from near and far to eat Tracy's creations—and it's not just vegan eaters stretching the line out the door and around the building—it's food lovers of all types. With dairy-free, meat-free, gluten-free options and lasagnas that rival your grandmother's traditional recipe, it's not hard to imagine why Tracy works night and day to keep up with demand.
Tracy is a master at engineering enzymes to create the texture of the meats and cheeses you grew up eating. Her cheeses are made with fermented quinoa (and other good stuff) and as the age, they just get better. Tracy somehow turns mushrooms and beets into pastrami and dried coconut into bacon bits. You don't have be a scientist yourself to engineer a plant-based diet, just get up early on a Sunday and jump in the line outside the shop.
Three Girls Vegan Creamery – 350 Stepstone Hill Rd, Guilford, CT. Open to the public on Sundays. Shop online anytime.