Alex Province writes:
We love to menu plan, grocery shop, and cook but not necessarily all in the same evening.. and especially not after a long day at work.
Our usual routine, before meeting Hello Fresh, was to text each other late afternoon and determine who was closest to the grocery store and willing to shop. Then, once in the store, whomever the unlucky one of us was, would walk the aisles in search of culinary inspiration whilst texting back and forth with each other in heated, hunger fueled negotiations worthy of Washington legislators.
Tired and cranky, we'd meet at home and attempt to make a proper dinner out of the bags of groceries (yes plural, I suffer from "over shopping" abbondanza), and by this time it would be close to bedtime and we would be just wrapping up cleaning the kitchen and putting away the excessive leftovers.
That was until Hello Fresh showed up at our door. Each Monday afternoon, a box is delivered at our doorstep, and inside are carefully packaged dinners for the week, kept cold with frozen ice packs. The dinners are individually wrapped and well labeled so as to be neatly stored in the refrigerator until its time to be eaten.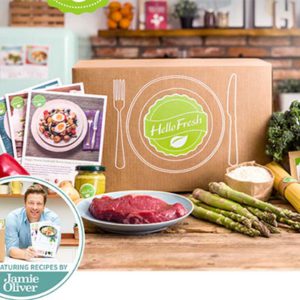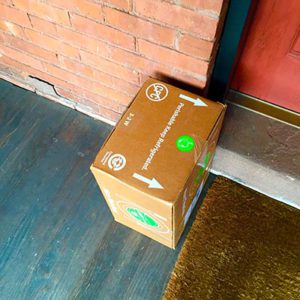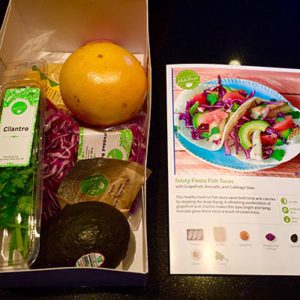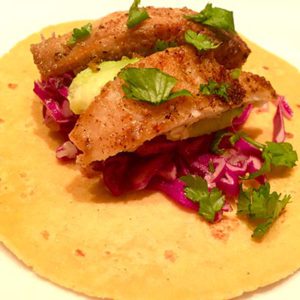 Each meal comes with recipe card, and all the necessary ingredients to prepare it. If the recipe calls for one clove of garlic, inside will be exactly one clove of garlic; essentially there is zero waste of ingredients nor leftovers at the end of dinner to be put away, just perfectly portioned meals. Nutritional information is also provided and all meals have been filling, nutritious, and calorically responsible.
So far we have found the ingredients to be very high quality, like Murray's Chicken, for example, and the produce is locally sourced and often organic.  The menu choices are surprisingly complex and interesting and have even pushed us out of our weeknight comfort zone, like the time we made shrimp and lemon risotto, which came out perfectly!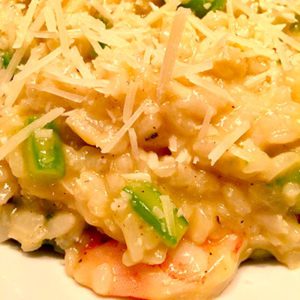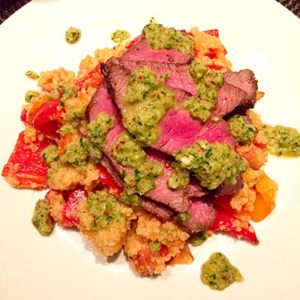 Along with Hello Fresh, there are several other companies offering similar services including Blue Apron, and Plated.
For us, this has been a real game changer. Matt and I still get to cook a nightly dinner together, yet we are saving loads of time, have reduced our food wastes, and streamlined our evenings.
Curious, has anybody else opened the door to meal delivery service? Let us know in the comments.
Photos: Alex Province