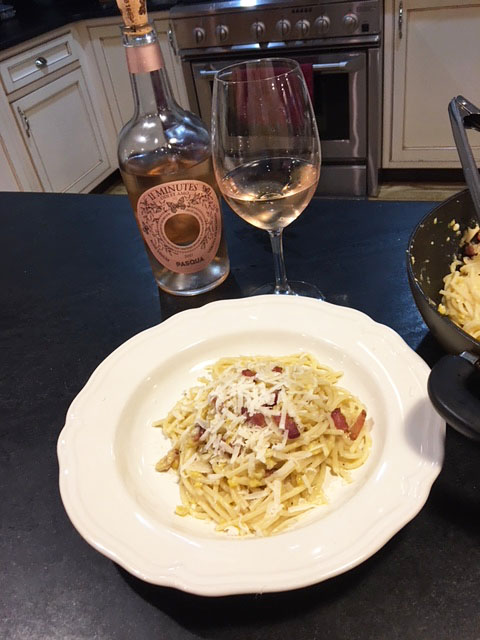 Especially as summer winds down, Mark Raymond is all about the fresh corn so abundant right now. But, what to do with it besides regular ol' corn on the cob? Mark found a new favorite recipe on The Coastal Table website: Spaghetti with Corn Carbonara.
His tweaks: After cutting the kernels off the cob, Mark added his spent cobs to the boiling water he'd use to cook the pasta. Not a drop of corn flavor is going to waste here. Also, the recipe says to pulse the kernels in a food processor and then pass them through a fine mesh sieve to separate the milk from the kernels. If you love texture the way Mark does, that's a step to skip. Mark throws everything in the pasta: the corn's liquid as well as the pulsed up kernels. He loves the added crunch (that's what fresh corn is all about) and those pulsed kernels have an awful lot of sweet corn flavor. Capture and incorporate as much of it as you can.
Do what Mark does—or something different to make this corn pasta dish your own.