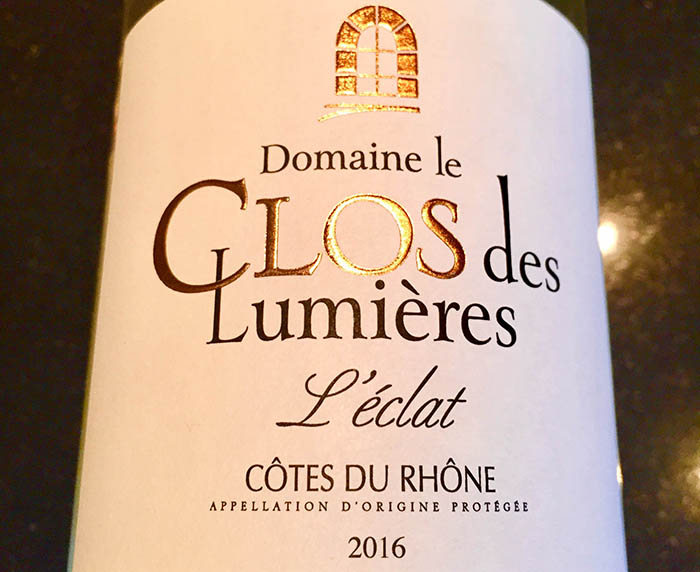 Whether you want to sip it and munch on almonds, or enjoy it with most of your dinners, this is one of the best whites we've tasted, and we think it's a steal at this price! The vineyard is Domaine (house of) Clos des Lumières L'eclat. It's a white rhone, (from the Rhone region of France) made in 2016, and we think it sings with rich body and joy. That's because of the unusual grape blend, including viognier, white Grenache, and bourbolenc (we had fun pronouncing that one!). Special thanks to our Senior Contributor Alex Province for recommending this for our tasting panel; we all loved it. Chris Prosperi is making it his new spring porch wine.
ON-DEMAND: Listen to Faith and Alex describe this wine.
Call ahead to your wine store, read them the label name, and be sure to say the distributor is Winebow, so they can easily look it up in the statewide wine book. A good store will have it for you within 24 hours.
— Faith