As usual, we like to curate for you, based on the best of what we find—and think you should know about —in food magazines, blogs, newspapers, and on radio and TV. It's also our way of celebrating the good work of our food colleagues.
ON-DEMAND: Listen to Faith and the gang talk about these reviews, products, and tips, on The Faith Middleton Food Schmooze®.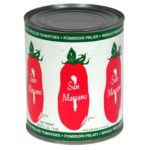 BEST CANNED TOMATOES
I think Cooks Illustrated is terrific under the new leadership of John Willoughby, formerly of Gourmet. Their 21-person tasting panel recently sampled canned crushed tomatoes from a variety of supermarkets. The winner is SMT Crushed Tomatoes. (We like them, too!) And their 2nd Place winner is the least expensive, Red Pack Crushed Tomatoes in Purée (also called Red Gold Crushed Tomatoes.)
BEST SLOW COOKER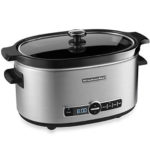 Cooks Illustrated tested many slow cookers, seeking one that is easily programmed and has a temperature control with responsive "brains." The winner? Kitchenaid 6-Quart Slow Cooker, priced around $100. Second best? A lighter weight model, Cuisinart 6-Quart 3-in-1 Cook Central, priced around $150.
BEST CITRIS ZESTER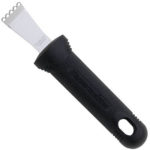 The top zester, says Cooks Illustrated, also acts as a channel knife, meaning it can zest fine or be used to cut ribbons of zest for drinks, stews, etc. Their favorite is the $9 Messermeister Pro-Touch Combination Zester.
BEST FOOD TIPS
We love food tips on the show and this week our favorites are from Food Network Magazine and Cooks Illustrated:
1. Food Network contributor Sunny Anderson says she has an easy way to make caramel sauce, and we think her technique is pure genius! She puts sealed, non-pop-top cans of condensed milk in her slow cooker. The unopened cans must be covered with water, then she says she cooks them on low for 8 hours. After removing the sealed cans with tongs, she let's them cool to room temperature. When she opens them? Pure, delicious caramel sauce!
2. If you want your tomato sauce to stick to your pasta, it's all about the kind of pasta you use, says Cooks Illustrated. They advise using only Italian made boxed pastas from the supermarket because they're processed differently, with a more rough-hewn sauce-grabbing exterior. A couple of brands they point to are De Cecco and Bionaturae, though there are many Italian-made pastas out there.
— Faith Middleton