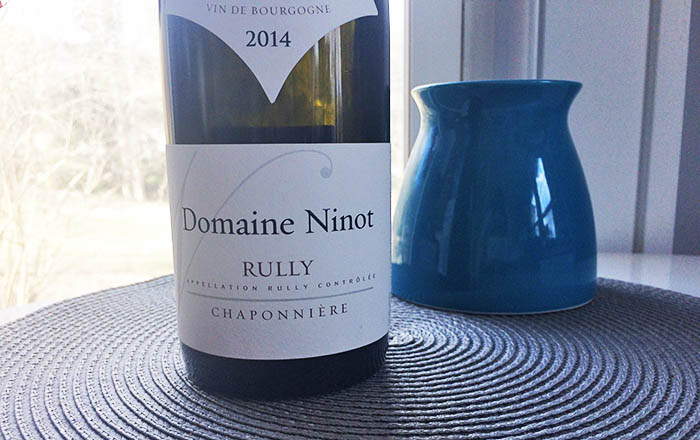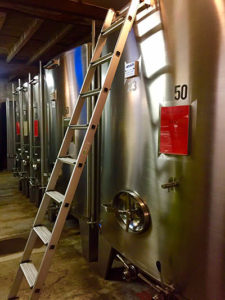 Produced by a female winemaker, Erell Ninot and her brother, Flavian, this Burgundy is organic, the grape is Pinot Noir, and it's made in small-batches (see the 50hL tanks at left). That's partly why it's on the pricy side, $32 a bottle.
It's an excellent gift wine, one you can hand to the host with pride. Or split the cost with two or three wine-loving friends, which makes the one or two glasses you'll have from it cheaper than if you tried this wine by the glass in a restaurant.
• ON-DEMAND: Listen to Faith and the gang describe this wine on The Faith Middleton Food Schmooze®. •
The wine tastes of berries (in the background). Fermented in neutral barrels, the color is clear-looking. . .Pinot Noirs from Burgundy have a translucency to them; you could read a newspaper through the wine in a glass. Put your nose to a glass and the aroma explodes: bright cherries and berries. We have Alex Province to thank for introducing us to this wine. Faith describes it as "a serious wine," and Mark Raymond says "it's got a little grip to it; the raspberry character comes to the forefront."
The distributor in our region is Winebow.