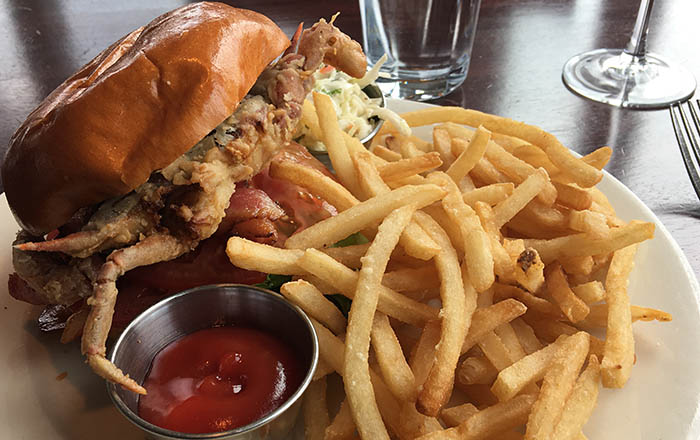 The season for soft-shell crab is a short one. That's why when wine broker Mark Raymond found himself in Fairfield county on business, it was the perfect opportunity to seek out this favorite springtime delicacy. Beautiful Rowayton, Connecticut, is surrounded by water; it's a haven for boaters, day-trippers, and seafood lovers.
Mark loved the soft-shell crab BLT at The Restaurant at Rowayton Seafood so much that he sent us all a picture of it. That's how we know when he's really excited about a meal.
ON-DEMAND: Listen to Mark rave about this dish on The Faith Middleton Food Schmooze®.
Aside from the envy-inducing photo and description of the dish, there's another reason to be excited about eating seafood at this Zagat-rated spot. The Restaurant at Rowayton Seafood partners with the Monterey Bay Aquarium and the Seafood Watch Program to serve sustainable seafood in an effort to support healthy oceans and promote species regeneration.