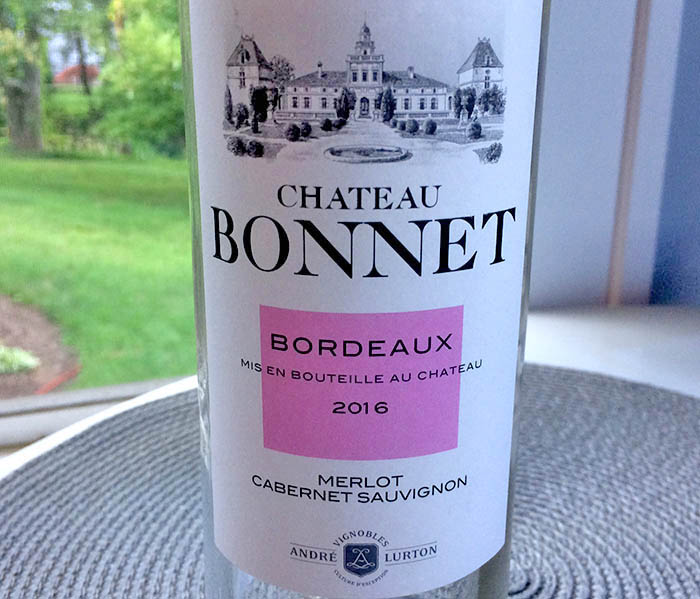 This week's find comes to you from André Lurton, a respected winemaker in the Bordeaux region of France. There's not a lot of fruit coming off Chateau Bonnet's rosé, which is made with 50% Merlot and 50% Cabernet Sauvignon grapes—what you get is a dry, satisfying wine.
It's a gorgeous pale salmon-pink in the glass, and a steal at $9 a bottle. The price, especially, makes this a perfect party rosé. Just pour, pour, pour. Alex Province suggests putting multiple bottles out on the porch in a galvanized bucket filled with ice for your party (at $9, you can). It goes with every summer food you can imagine.
Its screw cap makes it a great beach rosé (no corkscrew!) and we could totally see this becoming the prettiest rosé ice cubes in a glass of this wine, or another. This rosé invites experimentation. Make it a spritzer, add a little blood orange liqueur, berries, whatever floats your boat. Take this one on a boat!
If your wine shop doesn't have it on the shelf, tell the staff that Brescome Barton is the distributor. A good wine shop can order it and have it to you in 24-48 hours, depending on when you request it.