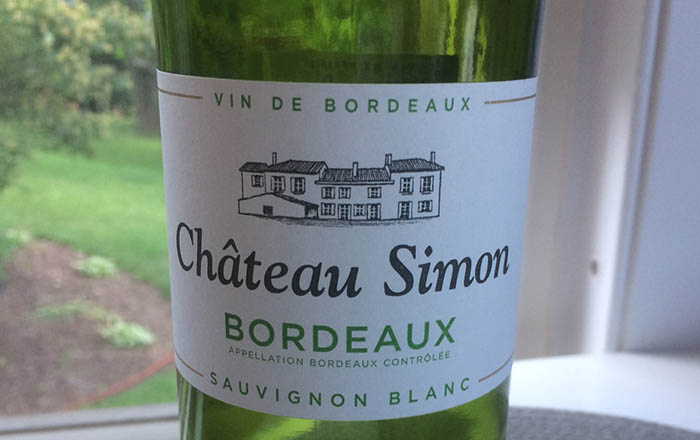 Sip this delicious food-friendly Sauvignon Blanc and you'll be transported to the Bordeaux region of France. You'll taste clean, subtle grapefruit because this wine, from Chateau Simon, is made from 100 % Sauvignon Blanc grapes. It's a lovely sipper on the porch or beach, and well-priced at $14. Terrific with shellfish, shrimp, grilled chicken or pork. Thanks to Alex Province for submitting this for our tasting.
• ON-DEMAND: Listen to Faith and the gang talk about this wine. •
Call ahead to your wine store, and read them the label. Tell them the distributor is Winebow. They should have it for you within 24 hours.
– Faith Middleton