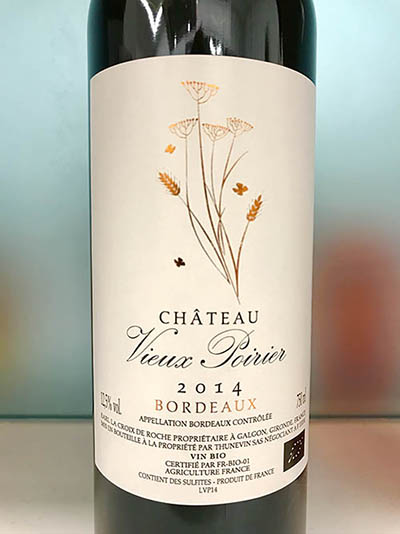 The 2014 Chateau Vieux Poirier is a certified organic red Bordeaux, a style of wine that isn't always easy to find. It's primarily Malbec, which gives it a lusciousness with fun tannins that go really well with food. There's a bit of Merlot here, too, to soften the structure of the wine. You'll find the wine priced locally at $19—a sweet spot for good organic, wholesome wines.
• ON-DEMAND: Listen to Faith and the gang describe this wine. •
Made by a very small producer on the right bank of Bordeaux, the Chateau Vieux Poirier pairs surprisingly well with the big flavors of Mediterranean food. You'll want a bottle with grilled steak, too, or grilled or broiled swordfish (one of Faith's favorites). There's no sugar in French wines, so if you like dry reds, not sweet ones, you'll like this.
Call ahead and ask if your wine shop has a bottle on the shelf. If they don't, ask them to order a bottle for you. The distributor is Winebow. A good shop will have it in 24-48 hours.