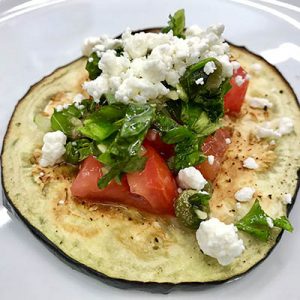 This week, more genius cooking tips, plus how to impress your guests with a whole fish on the grill. We're coming to you from the Hartford HeathCare Bone & Joint Institute at Hartford Hospital—with tips from Dr. Cortland Lewis about eating for optimum bone and joint health. The Institute's nutrition experts treat us to Eggplant Rounds with Goat Cheese and Herb Salsa and creamy berry parfaits in their gorgeous demo kitchen, and Alex Province shares his latest wine discovery: Chateau Vieux Poirier, an organic red from Bordeaux priced at a sweet spot.
Aired: September 21, 2017
Photos courtesy of Hartford HealthCare Bone & Joint Institute at Hartford Hospital.
You haven't seen a hospital kitchen like this before. It's modern and beautiful and makes a pretty good pop-up radio studio, too. Special thanks to the Bone & Joint Institute's staff for allowing us to bring our party to their kitchen.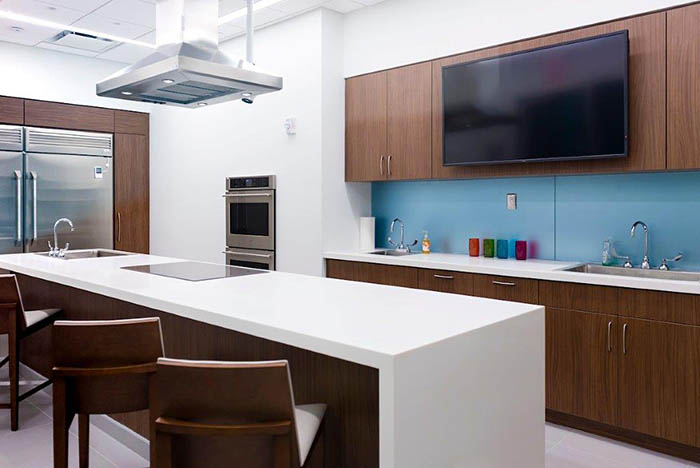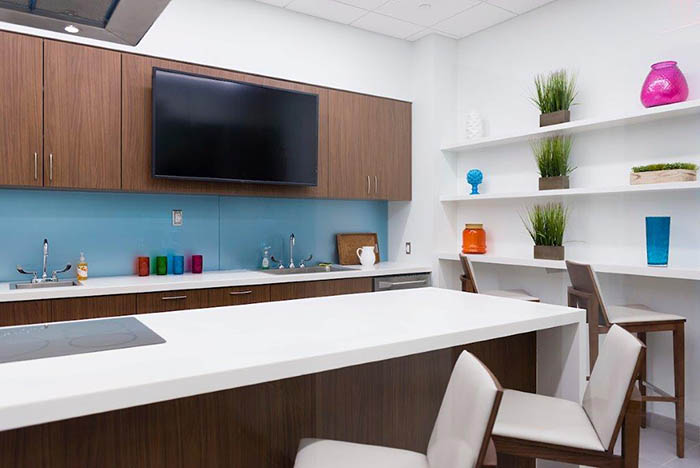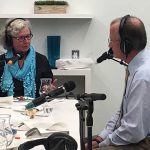 CONTRIBUTORS AND GUESTS:
• Chris Prosperi — chef/owner, Métro Bis in Simsbury, Conn.
• Alex Province — wine expert
• Robyn Doyon-Aitken — senior producer
• Dr. Cortland Lewis — Physician-In-Chief at the Hartford HealthCare Bone & Joint Institute at Hartford Hospital
MUSIC:
• "Can't Stop the Feeling," Justin Timberlake
• "Happy," Pharrell Williams (Instrumental)
• "Beans and Cornbread," Louis Jordan and The Tympany Five
• "Center Stage," Capital Cities
• "Safe and Sound," Capital Cities
• "Everybody Eats When They Come to My House," Cab Calloway