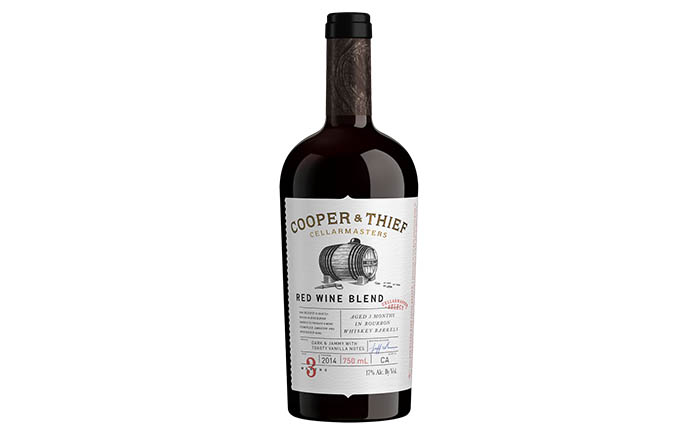 "Born from mischief" is one of the taglines of Cooper & Thief, an unusual red wine blend Chris Prosperi discovered for us. Aged for three months in bourbon barrels, if you like a jammy, vanilla-forward red, this wine is for you. If you're a port aficionado, this wine is for you. If you butt up against authority and you don't follow the rules, particularly the "rules" about what wine should be and taste like, well, you guessed it. You need to pour a glass of this and experience it for yourself.
• ON-DEMAND: Listen to Faith and the gang describe the flavor of this unique wine. •
Chris stumbled upon the wine when it was paired with short ribs at a dinner. Cooper & Thief was unlike any red wine he'd ever tasted. Even at $30 a bottle, steep for us, Faith imagined the celebratory sangria this blend would make. (You could add a splash of bourbon, but its essence is inherent in the wine due to the manner in which it is aged). But do taste it straight, too, because it's interesting. Faith recommends pairing the wine with strong cheese, like gorgonzola, or with the wine's opposite: something smoky, like ribs on the grill. Grape varieties include Merlot, Syrah, Zinfandel, Petit Syrah, and Cabernet Sauvignon.
Cooper & Thief is made by Cooper & Thief Cellarmasters, in Lodi, CA. Chris found the bottle we tasted for the show in a New Haven wine shop, but you can search Cooper & Thief's map to find a seller near you. Or, call your wine shop and ask the staff to order a bottle for you.