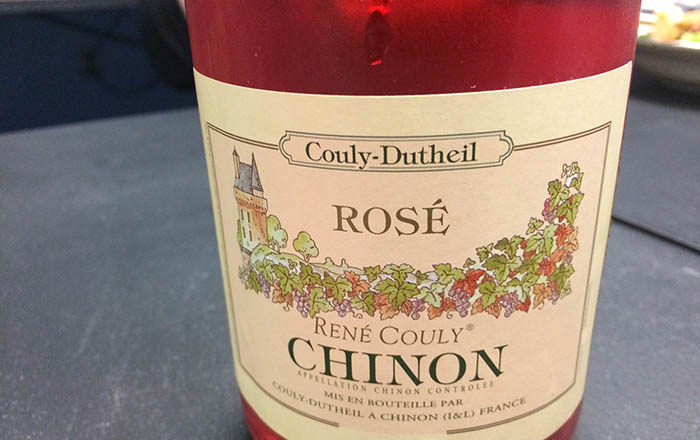 At $18 a bottle, this is a rosé, from winemaker René Couly/Couly-Dutheil, is unlike most others, a great host present if you're invited to dinner. And if you're the host, put this in the fridge immediately, especially if you're having dessert with fruit. This dry Chinon rosé 2016 is one of the deepest rosés we've seen, reflecting its dark intensity. Dark in power, yes, but also alive in the glass with aromas of strawberries, raspberries and other fruits. While we'd drink it very chilled with grilled beef, poultry and pork, we think it would be a knockout with berries and cream or shortcake. Chocolate, too.
ON-DEMAND: Listen to Faith and the gang describe this wine.
If your wine shop doesn't have a bottle on the shelf, tell them the distributor is Winebow. A good shop can order the wine for you and have it within 24-48 hours.
— Faith Middleton