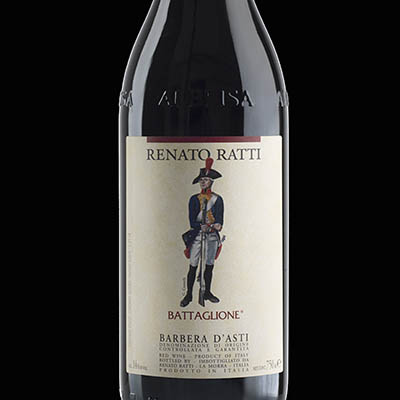 The 2015 Renato Ratti Barbera d'Asti Battaglione from the Piedmont region of Italy is slightly effervescent, a sure sign of a fresh vintage. Wine broker Alex Province describes this as "texture on your tongue." That touch of effervescence will diminish over time as the wine ages, an argument perhaps, for drinking vintages as soon as they hit your wine store's shelves. This one in particular becomes joyous with a chill on it.
• ON-DEMAND: Listen to Faith and the gang describe this wine on The Faith Middleton Food Schmooze®. •
We want this dry red with just about anything off the grill: salmon, swordfish, (yes, cold reds do pair with fish). We'd drink it with chicken, too, especially one with a sweet barbecue sauce. Paella, ribs, pork chops. Vegetables, too.
You'll find this in our region for $18.99.
Call your wine shop before you head out, spell out the name on the label, or show them the picture on your smartphone when you're there. Tell the staff they can order the wine from Connecticut Distributors if it's not already on the shelf.