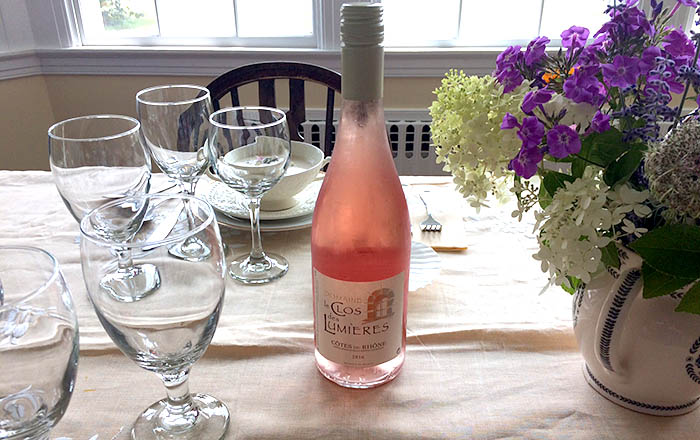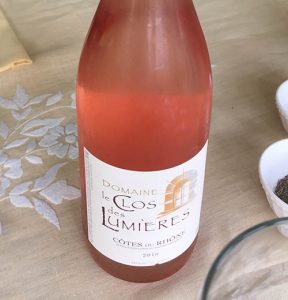 We cheered about Domaine Le Clos des Lumieres rosé last year, and the new 2017 release is equally divine — dry, rich and refreshing. At $14 a bottle, this rosé is a real value; gorgeous salmon pink in the glass, luscious in the mouth, teeming with South of France minerality so it's super food-friendly.
• ON-DEMAND: Listen to Faith and the gang describe this wine. •
We love it served very cold, and we chill it in ice water while we're drinking it so it stays cold. (Or we buy two bottles and make rose ice cubes to keep it cold in the glass, preventing the wine from getting watered down. Feel free to place a sliver of strawberry in every cube.)
Call ahead to your wine store, read them the label name here, and they should have it for you within 24 hours. Be sure to tell them the distributor is Winebow. (Makes it easier for them to look it up.) Thanks for this find, Alex Province.
— Faith Middleton