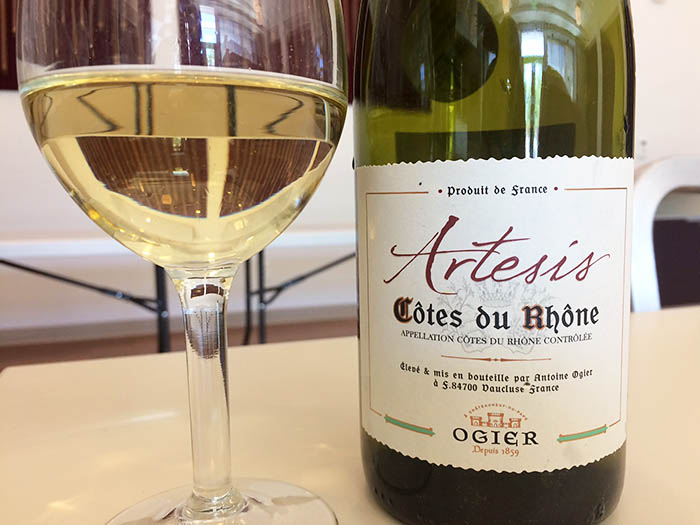 We're excited to find a bargain $15 French white from the usually expensive Côtes du Rhône in France. Great richness for just sipping or perfect with chicken, pork, seafood, shellfish, cheese, and light pastas. The many grapes in this wine include several of our favorites (Grenache Blanc, Clairette, Bourboulenc, Roussanne, Marsanne and Viognier). No wonder it's rich! You'll taste pear, golden plum, and honey in this one. The vineyard, Ogier (oh-gee-air), is more than 150 years old.
ON-DEMAND: Listen to Faith and the gang describe this wine.
What to try it for yourself? Call your wine store, read the staff the label, and let them know the distributor is Worldwide.