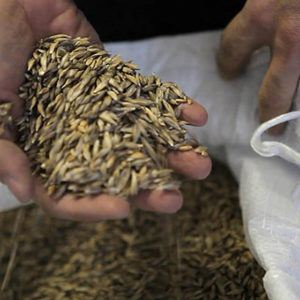 If there's one takeaway from the new documentary, Gluten Free, it's how mysterious gluten-related illness still is, even after years of scientific study and millions of people suffering from a range of symptoms—including hair loss and brain fog to debilitating gastrointestinal pain—after eating wheat.
• ON-DEMAND: Listen to Faith and filmmaker Bailey Pryor discuss the documentary on The Faith Middleton Food Schmooze®. •
Unpacking the mysteries of gluten-related illness has been a fascination of filmmaker Bailey Pryor for years (his documentary took approximately four years to make). If you have a gluten-sensitivity or allergy, or you suffer from Celiac Disease, or cook for someone who does, you've probably heard all the theories—and maybe even some myths about the autoimmune disease. Extensive interviews with Dr. Alessio Fasano of The Center for Celiac Research and Treatment at Massachusetts General Hospital, among other experts in the film, help dispel some of the myths and offer possibilities for the evolution of gluten-related illnesses. It's complicated and interesting and mysterious.
It's easy to see why anyone would be fascinated by the topic. But, no spoilers here! If you want to hear the stories of real people like blogger and cookbook author Shauna James Ahern (a.k.a. Gluten-Free Girl) and the leading theories of top gastrointestinal doctors and researchers in the country, you'll have to catch Gluten Free on your local PBS station in May—and going forward—so check your local listings for airtimes. If you live in Connecticut, visit CPTV.org for airtimes.