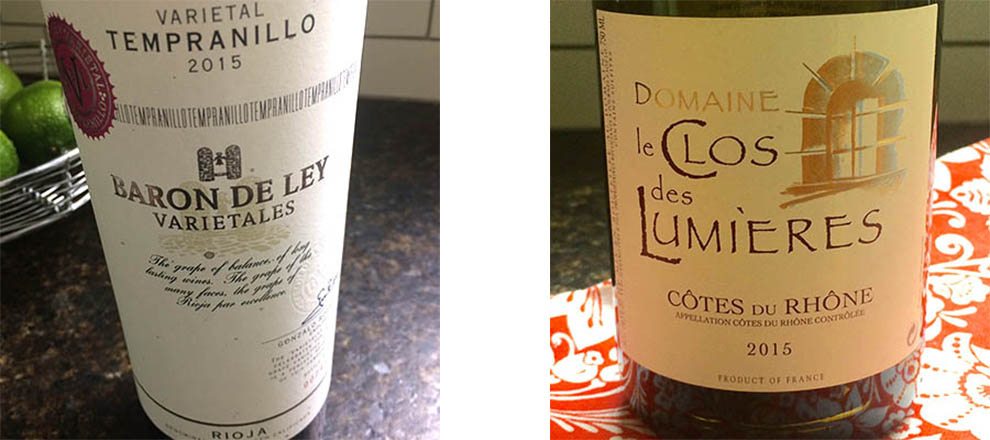 We love affordable reds with grilled vegetables, poultry, beef, lamb and fish. Pop them in the fridge for 20 minutes and they're the perfect things to drink with food, or as sit-around sippers. Here are two of our favorites:
Baron De Ley 2015 Tempranillo, $12, a sporty red from the Rioja region of Spain. You can taste the lovely fruit in the glass, yet it's a broad-shouldered pal with grilled meats and vegetables of all kinds. Faith likes to sip this one with or without food. Tell your wine store the distributor in our region is Brescome Barton.
• ON-DEMAND: Listen to Faith and the gang describe what makes these wines special. •
Domaine le Clos des Lumieres, 2015, $14, is a wine from the Rhone region of Southern France, where they drink it with grilled meats, vegetables, even seafood. This is a wine with supple body, one our crew would drink, ideally, with grilled lamb chops, ribs, or steak. Please tell your wine store the distributor in our region is Winebow.