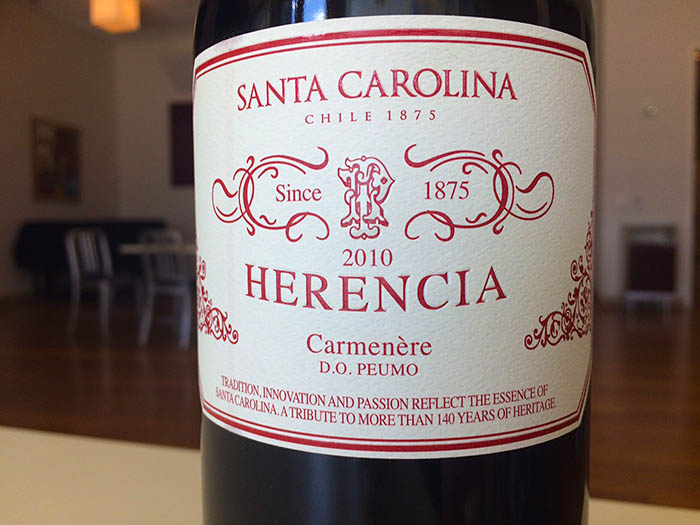 This wine is a find, wine-lovers.  The 2010 Herencia is a luscious red. It's like a cross between a Bordeaux and a Pinot Noir, but features Carmenère grapes. It is pricey at $50 a bottle, but it drinks like a $100 bottle!  The Herencia is definitely a special occasion red wine, so keep it in mind for an anniversary, milestone birthday, or an intimate dinner with friends—whether you're the host or you want to give him or her a really special gift. This is a wine to pull out when it counts. When it crossed our lips we stopped cold and said,  You bet, baby. Old vines, producing a wine aged superbly.
• ON-DEMAND: Listen to Faith and the gang describe their experience tasting Herencia. •
Call your local store ahead and tell them the distributor is Worldwide Wines.
—Faith Middleton