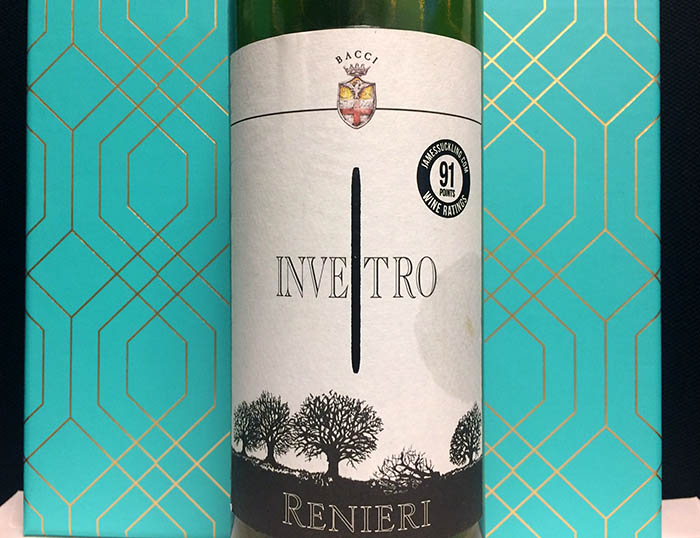 In Italy's Tuscany, big red wine producers go their own way, with often wonderful results. We like this "big red," 2013 Invetro, from Renieri Vineyard. It's strong, sassy, serious when you need it to be, and a pleasure, for around $17-$18. Have it with lamb chops, herb-crusted pork roast, steak, pizza, meatloaf and spaghetti and meatballs. Faith would even sip it minus food, just because she likes its handmade quality.
• ON-DEMAND: Listen to Faith and the gang describe this wine. •
The grapes here are a mix of sangiovese, merlot, and cabernet sauvignon, making it a heartier wine than it's chianti cousin. Consider it your entry into the world of "Super Tuscans," if you've ever wondered what that was or wanted to try an affordable wine in the category. Invetro has  a beauty to it that made us pause and appreciate the care in which it was made.
Call ahead to your wine store, read them the label and be certain to say, "It's brought to our region by Connecticut Distributors." That'll make it easier for them to look it up in the distribution book. A good wine shop should have it for you within 24-48 hours. If the price far exceeds our estimate, feel free to choose something else.